All because of them, I have earned more smiles on my faces as well as to my heart. And with them, I have another good reason to share with you again the following recipes and feedbacks.
They are my readers who actually have tried some of the recipes I have posted in the past year, and since my blog has been up and running for several months. Not only did they make it, but also they share their thoughts with me.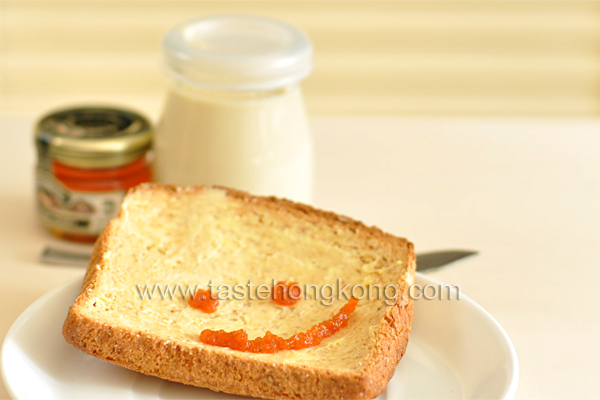 It was also January but in 2010, Ozoz at kitchenbutterfly.com made the Brown Rice Soup. She even elaborated my short paragraph about using the leftover brown rice pulp with many nice pictures. Go to her recipe in the link provided below, and you shall see a few more wonderful variations.
I didn't make my cashew nut butter organic but Fab in Jap had a suggestion for me and let me know her kids love it.
Jackie made her version of Singaporean Fried rice noodles without meat, yet substituted it with another type of protein. (Jackie, I also read your second comment on how to prepare the tofu, which is great! ). Wendy was also there suggested that she liked my cheating method for avoiding the noodle sticking to the wok; I trust she had not cheated me.
And there are milkitchen@frommikitchen.wordpress.com's recipe on Tomatoes Stew with Tofu, Cookie@cookieloveseating.blogspot.com's on Hand-Pulled Chicken ( in which a video is also included ), Charlotte@javafoto.com's on Cantonese Fried Noodles on Shredded Pork, slaninka@bgcooks.com's Stir-Fried Pork Cubes with Balsamic Vinegar.
Though Jade, JJ, Z@chinoiseries.net, YL, AM did not have their recipes to share, I'm equally thankful to them for advising me their feelings.
Do tell me if you have made any of my previous recipes and wish to share with us here (or alert me if I miss mentioning you).
Also thank you for all of you who have dropped by or have left me a comment, sharing me your thoughts. It is you who have been fueling me to move forward. But I feel bad for not introducing myself earlier to you here. Taking this chance, may I introduce myself, this is Maureen, typist and author at tastehongkong.com.
Everyone, wish you a happy, healthy 2011!

Hope you enjoy reading these as much as I do!