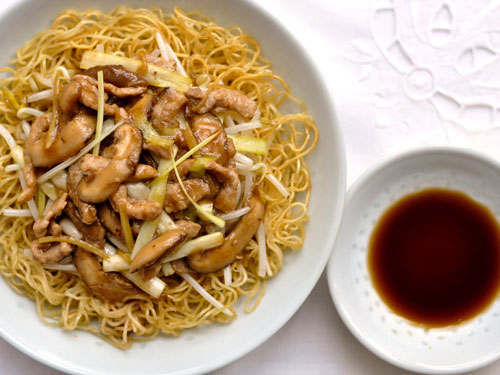 Thank you Bee for inviting me to take part in Rasa Malaysia, borrowing what she always says, "I can't thank her enough". So patient and humble is she, I must say I have a moment of doubt if this pleasant lady is the author behind such a well-established blog.
Although we have known each other not very long, Bee and I need no warm-up to agree on the subject of this guest post. She suggested to go for a classical Cantonese dish; I reverted to her on this popular 'Fried Noodles with Shredded Pork' in Hong Kong, that is, the Yuk See Chow Mein (肉絲炒麵) in Cantonese.
Restaurants cook these noodles mostly by deep frying, which should be the fastest way to get a bed of golden-looking noodles. In our kitchens, however, we may simply prepare this by shallow frying, a healthier way of cooking yet still retaining the beauty of this dish – crispy noodles with crunchy greens and flavorful meat in hot sauce.

Continue reading on Rasa Malaysia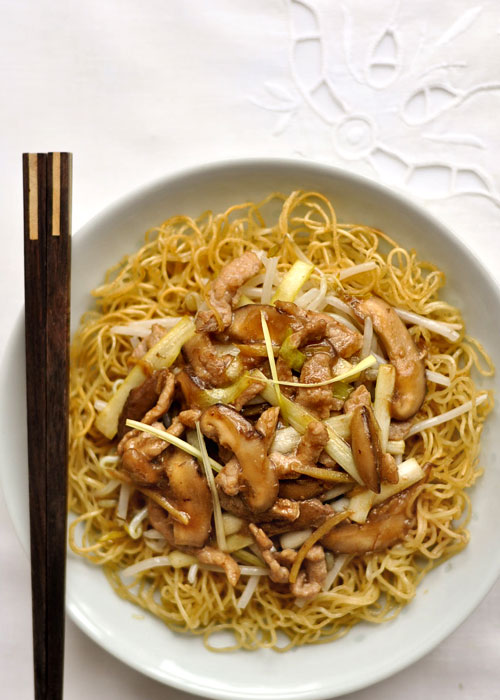 To get immediate updates and new recipes from my blog, you may also SUBSCRIBE them via RSS feeds. See you there.