About
Snapshots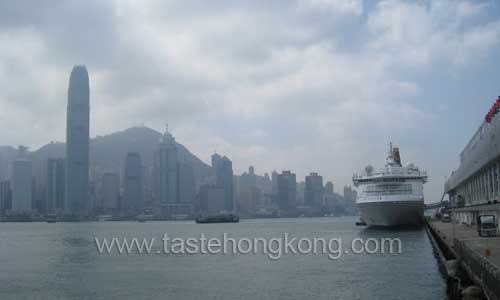 Here is Hong Kong, a China city, but may be regarded as less Chinese than any cities in China. Probably we have been receptive to the western culture since the previous British rule, despite the fact that it ended late last century. Yet like most people living in Hong Kong, I am a Chinese constantly influenced by many of the Chinese culture and food retained in the historical link.
Eating sandwiches in the morning, we may also need a bowl of rice to fill our stomach during lunch. In the evening, noodle or spaghetti sometimes falls into our dinning menu. During weekends, a habitual choice is to go for dim sum with families or friends though occasionally end up with taking hamburgers or steaks. To make a decision on where to dine, voting is not unusual among friends as whether to go for the Asian foods, namely Japanese, Korean, Thai . . . , or Western foods, namely Italian, French, American . . . , or last but not the least Chinese cuisine of which could further be classified into Shanghainese, Sichuanese, Chiu Chow . . .
I also love cooking at home experimenting new recipes as well as repeating the old ones (having both funs and tears in my kitchen for more than 10 years). With a greedy intention to share my experience of different tastes to folks who might not read Chinese but love trying Hong-Kong-style Chinese foods, I venture to put up this blog in English, my second language.
Thank you for Visiting
Welcome to www.tastehongkong.com! I started turning this personal blog from concept to real since November 2008, but after a couple of months, I have it suspended for a while for moving to WordPress. While joyfully sharing my experiences in cookings and foods on the web, I will try to make it entertaining to you as well.
Contact
Please email me at tastehongkong[at]gmail[dot]com for my further improvements and updating of this blog. Just call me 'Taste' as I always like to sample foods with small amounts.
Comments
Constructive criticism are most welcome, but please do behave in a civil manner. I will not hesitate to erase any rude, malicious, or disrespecting comments
Email Privacy
I dislike spam emails, therefore I shall also respect your email privacy. Apart from gathering anonymous aggregate statistics of all visitors, I will not share your individual data with a third party without your prior consent.
Advertisements
With your repeated visits, it is possible that I am going to earn a pocket of cents and dollars from the advertisements placed here. They should be of help for keeping this site up and running. Thank you.
Copyright
Unless stated otherwise, all the materials including the design and layout here are property of www.tastehongkong.com Do not reproduce, display, distribute the materials for any public use or for any profit without prior written consent from www.tastehongkong.com – you may contact me at tastehongkong[at]gmail[dot]com.
Disclaimer
Writing this blog is both to interest you as my visitor and, be honest, myself, as such I will try with every care to compile and organize the information in this site. However, I cannot warrant that they are most up-to-date, accurate and error-free. I also reserve the right to make changes or deletions anywhere at www.tastehongkong.com without prior or separate notice. Including this disclaimer is not because I would expect to put it into effect but to prepapre for any unpredictables or simply human errors.