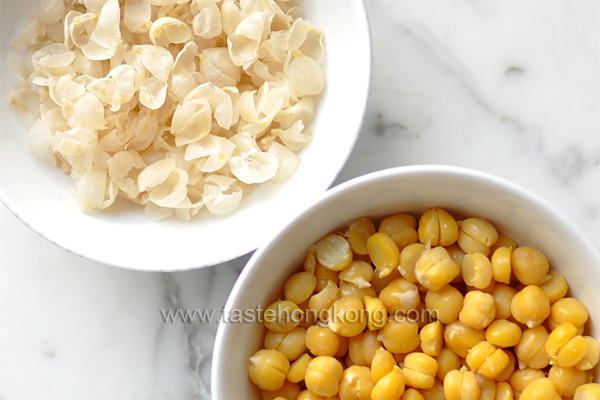 I almost abandoned all intentions to prepare smooth hummus at home because my fingers had been complaining – skinning the chickpeas was no fun!
The ones complained most were my thumb and the next two fingers of my right hand, between which I put one chickpea at a time for them to slip the skin off (after soaking and boiling).
But hummus, a creamy Middle Eastern dip, made from skinned chickpeas (blended with tahini, olive oil, and often flavored with garlic and lemon juice) is way smoother, not to mention that it would taste much better with home-cooked chickpeas than the canned ones.
The other day, reconciliation came.
I tried to have them followed the fast and simple method I learned from skinning chestnuts. Which is, after the chickpeas are soaked and boiled, they are rubbed with a kitchen towel.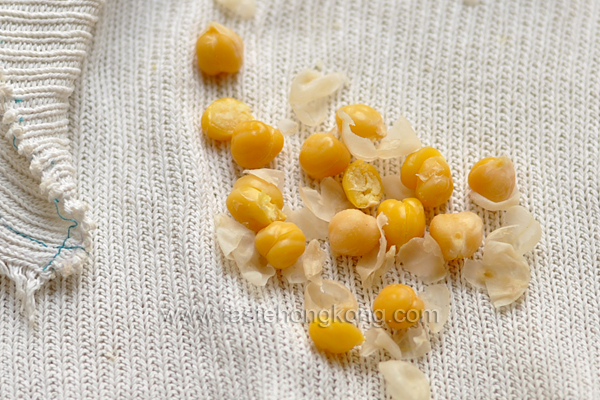 After rubbing the peas (in batches), I didn't feel my fingers complaining and probably I had saved more than one third of the time in accomplishing the task. Happy!
And below is my chickpea puree, resembling a butter, ready for making a perfect hummus, hummus soup … well, I'm going to add it to my pumpkin soup too!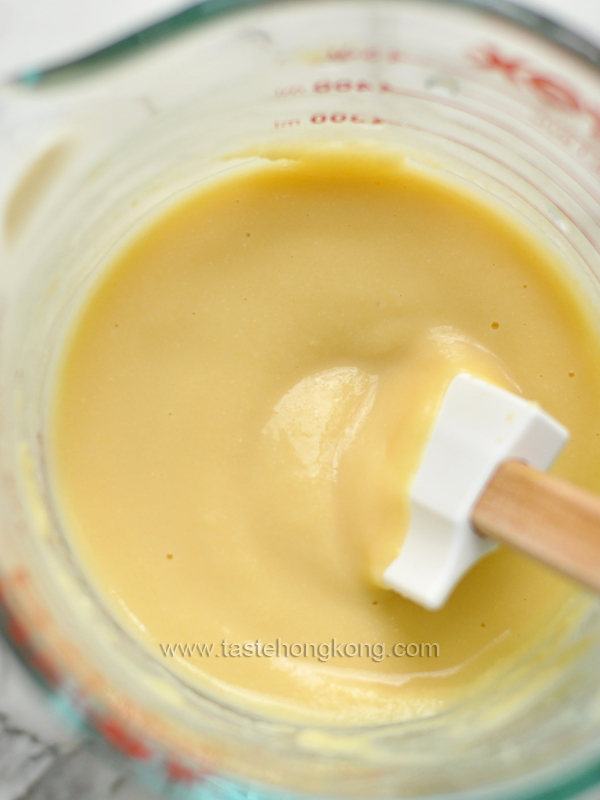 Ingredients
1/2 cup dried chickpeas
1/8 tsp baking soda
yields ~180g to 200g soaked chickpeas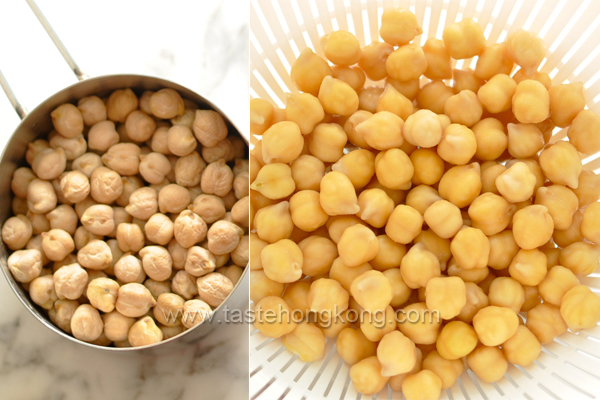 Method
Rinse chickpeas with water, then soak them with 2-3 cups of water overnight.
Transfer to a colander, draining at the same time. Remove any discolored peas and discard (it should be easier to figure out the bad ones after soaked). Rinse under tap water again.
Put chickpeas in a pot, cover them with about 5 cm water and stir in baking soda. Covered, bring them to a boil. Cook for another 30 minutes, or until plump (you may scoop out one or two pieces to test doness).
Working in batches (about a dozen each), scoop out peas onto a towel. Fold the towel to cover peas, massage and rub them with both hands. But do not apply too much force or the peas might break into small pieces.
Unfold, you shall then be able to slip the skins off fairly easily. If not, lift a corner of the towel between your thumb and the next two fingers and press the skin off.
Continue with the remaining chickpeas.
To puree the skinned peas, pulverize them in a food processor or with an immersion blender, adding a spoon or two of the liquid (from boiling) at a time until reaching the desired consistency. Reserve the remaining liquid for making soups.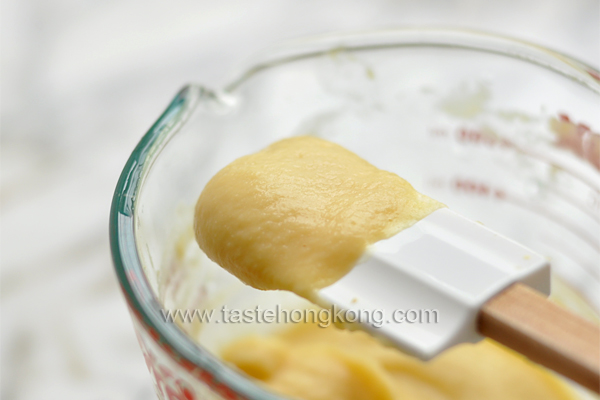 Enjoy!
To get immediate updates and new recipes from my blog, you may also SUBSCRIBE them via RSS feeds. See you there.