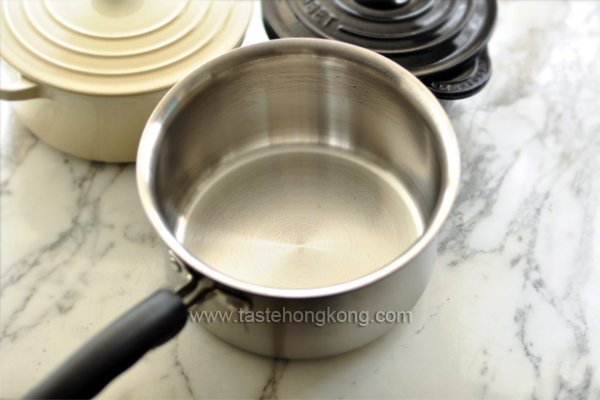 Hubby always suggests I own the best dishwasher on the globe – HE! That is why I always want to cook him a better meal to make sure he won't quit.
Well, but when it comes to cleaning stains, I like doing it myself, seeing my pots, pans, or gadgets recovering from their dull-looking faces.

What actually helps me doing that beautiful job is only a small amount of baking soda, the same one we use for cakes, breads, or pancakes. And it is the only thing needed apart from a kitchen towel.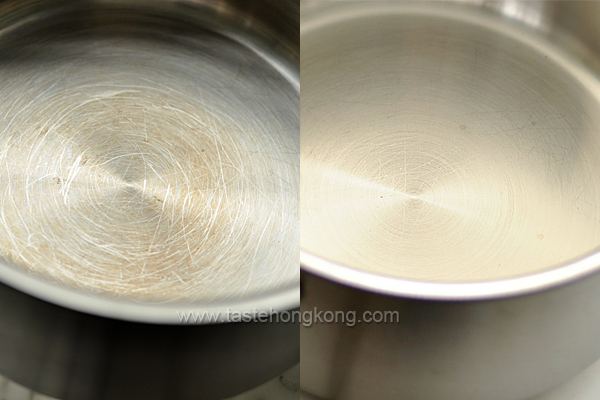 I did the scrubbing in circular motions with a slightly damp cloth and about half a tea spoon of baking soda. The stains in my 2.5-litre stainless pot were off in roughly a minute (and washed away easily under water).
Do not use a dry cloth because we need some moist to work over the stains. After you apply baking soda on the cloth, most of the powder should stay on it than dissolved. If not, the towel is too wet and you may want to squeeze out any excess water. If you do this every once a while, the stains can be removed fairly easily each time.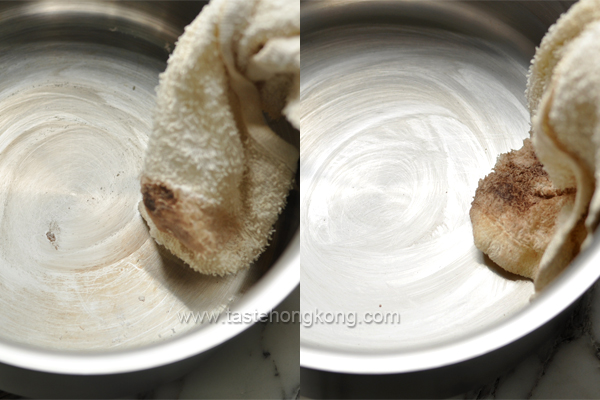 At the time I bought my ceramic knife, I was advised to clean it with mild detergent which however didn't shown to have removed much stains. But the soda did. I massaged gently a little of it on the blade, also with a towel, and the brown stains faded. Again, no abrasive detergent and material are used.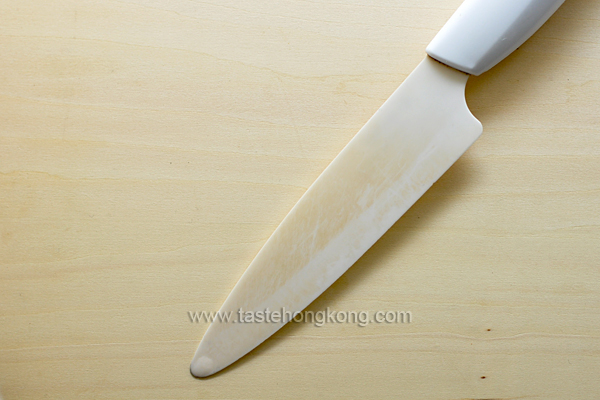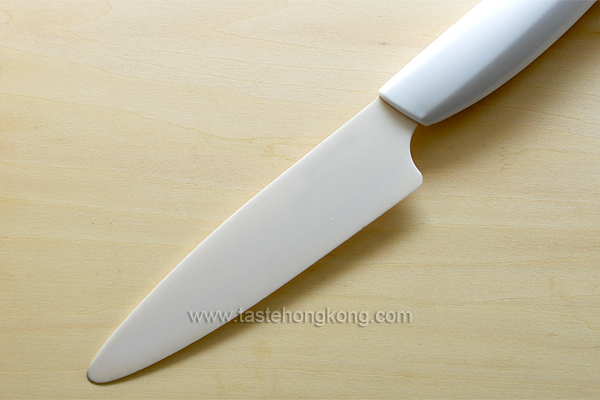 For the grater that have been used for making ginger juice, I clean it with a moist small brush plus a little of the baking soda. This is it, the grater, which stays with me for no less than a decade: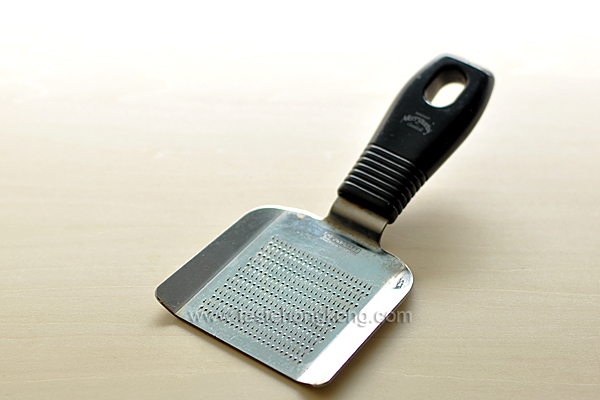 I own two slow cookers and the inner pot of both them are white in color. The stains there seem to be more stubborn. Since they are ceramic, I usually soak them with some vinegar solution or rub the cut side of a lemon wedge all over the stains (and let the acids stay there for hours) before cleaning them with baking soda. To save your elbow grease, you may also try using a nylon mesh scrubber. And adding a pinch of coarse salt also helps.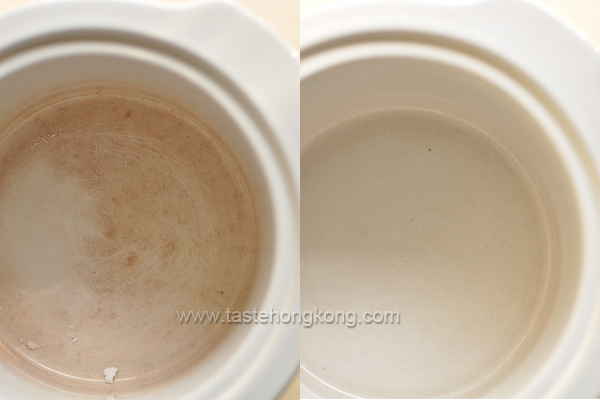 Some says that 99% of experiments won't succeed. I had that 1% luck the first time when I did the same to remove stains from my enamel coated cast iron pots.
Although using baking soda in cleaning might not be more effective than strong detergents, it is non-abrasive, inexpensive and versatile. The best of all, it is safe.
Have fun!
To get immediate updates and new recipes from my blog, you may also SUBSCRIBE them via RSS feeds. See you there.