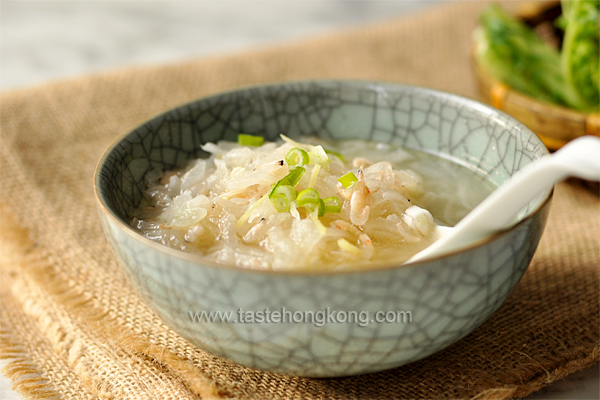 Just shred and boil. But that is not the only beauty of this simple soup.

It is low in calories and can be fat-free. I mean we may choose to sauté or not to sauté the dried shrimp skins (dried krills) with oil before boiling. And it doesn't have to be dried krills, you could swap in scallops, fresh or dried.
I particularly like eating this soup after taking a considerable amount of fried foods, because radish is said to be able to cooling heat in our bodies.
This soup is not only soothing but also economical. I actually spared a small portion of the radish from this recipe and cooked it with a small amount of dried krills from fridge. As the radish is slivered, it can be fast to cook in the soup and quick to absorb the umami goodness from the sea creature.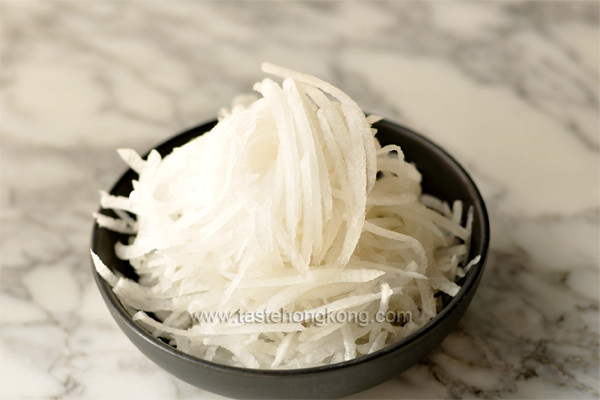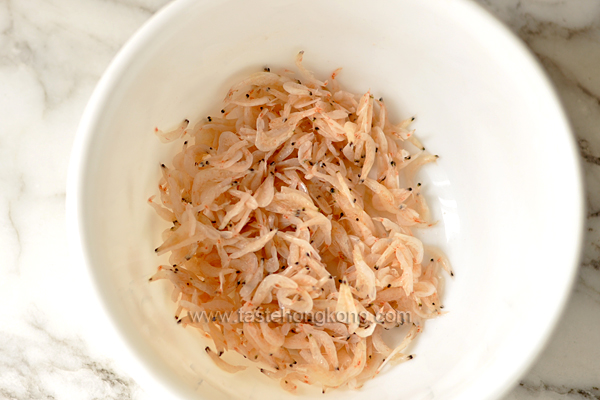 The radish available in winter is usually juicy and sweet. In summer, when it is not that in season, I will apply a pinch of salt to the shreds, resting it a couple of minutes, and massage it briefly to draw out the bitterness of the radish (by discarding the liquid leached out).
Try including a handful of chopped coriander toward the end of boiling, it will give a lift to the soup. I had a little regret that I only had green onion on hand.
Ingredients
200g radish, peeled and shredded
2 tbsp dried shrimp skin (dried krills)
1/2 tbsp julienned ginger
2 1/2 C water or stock
~1 tbsp coarsely chopped coriander
1-2 tsp cooking oil, optional
yields ~2 rice bowls of soup
Seasonings
1/2 tsp sugar
1/2 tsp fish sauce
1/4 tsp sea salt, or to taste
/8 tsp ground white pepper
sesame oil, optional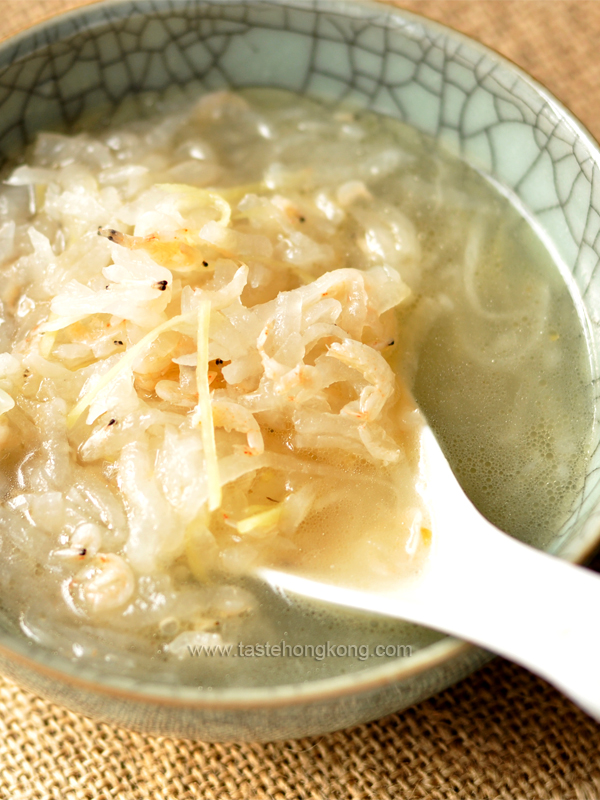 Method
Wash dried krills in a fine colander and blot dry.
Wash and peel radish. Chop off the root end and the top. You may then slivering it either with a food processor or a mandoline into ~2mm shreds. If doing it by hand, you need to cut it into ~2mm slices first (slicing diagonally will yield longer shreds). Then, stack the slices and cut them lengthwise into strips, similar way as julienne a potato.
In a pot, add ginger and dried krills to stock or water. Bring it to a boil, and put in radish shreds, stirring a while. Bring it to a boil again.
Alternatively, if you like to give the soup a deeper flavor, sauté the dried krills and julienned ginger with oil until lightly brown. Pour in stock or water and bring it to a boil. Add radish shreds, stirring a while, and bring it to a boil again.
Keep simmering the soup until the radish turns translucent and tender, about 5 to 10 minutes. If you find the radish smell too garlicky, just uncover the pot while simmering.
Add coriander and seasonings toward the end of boiling. Mix well and serve hot.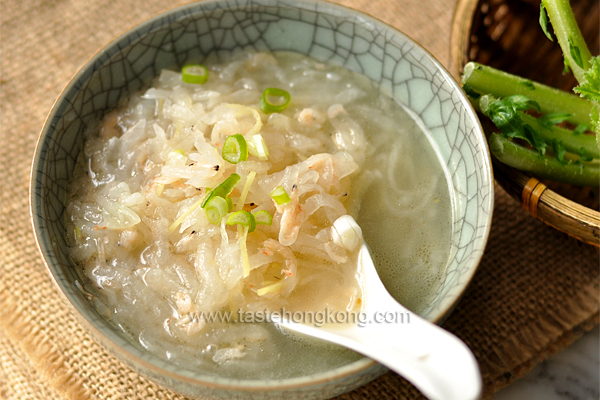 Enjoy!
To get immediate updates and new recipes from my blog, you may also SUBSCRIBE them via RSS feeds. See you there.