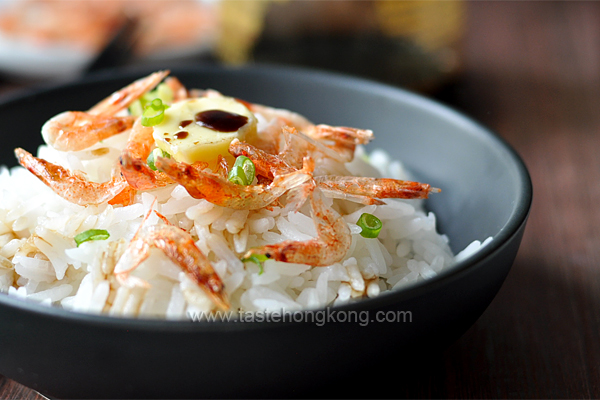 Probably my very first encounter with dried krill 磷蝦 was in Japan, where it was sold as a small eat and labeled as Sakura shrimp 桜海老. Then, I met it again in Taiwan, known as 櫻花蝦 there, that is, sharing the namesake Sakura. Back home, I came to realize that we also have similar specie of krill fished here in Hong Kong and in China, respectively called silver shrimps 銀蝦 and shrimp skins 蝦皮, and are also available in dried form.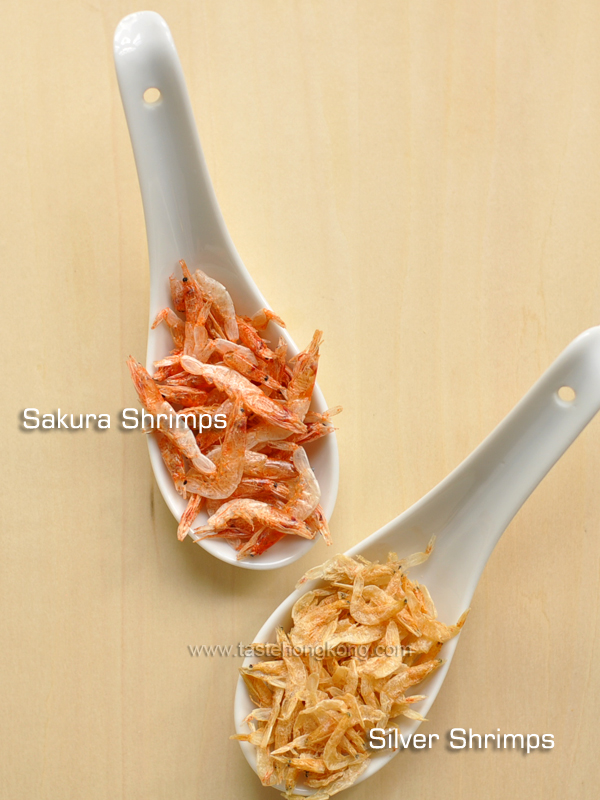 The Chinese krill we have here looks rather pale and shares no trait of red hue as found in Sakura shrimps (Japan or Taiwan type). The reddish Sakura shrimps I have ever bought are ready-to-eat, but they usually cost (about HK$50-$100 per 100g) at least several times more than the Chinese krill. That may explain why I too like buying the wallet-friendly pale shrimps even they need to be washed and briefly sauteed before serving.
My silver shrimps turned from pale to yellowish after storing in fridge for a couple of months
Whichever the specie is, dried krill has proved to me a versatile ingredient, helping to add umami flavors in various dishes, like filling omelet, topping fried tofu, steaming with eggs, stir-frying with gourds or even serving with porridge, noodles, potage or rice soup, just to name a few …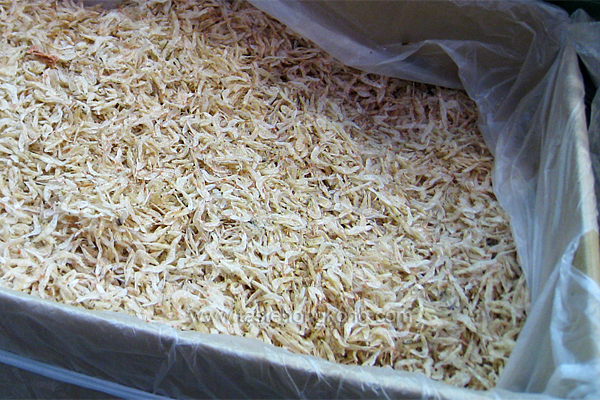 What I have here is a roughly one-minute way of serving this tiny dried seafood with rice, which requires no detailed recipe. As your rice is cooked and is still hot, top each bowl of it with a desired amount of Sakura shrimps, a handful of sliced green onion, plus a knob of butter and a drizzle of soy sauce to taste. Serve, mix well everything and enjoy!
It is this simple and needs no practice.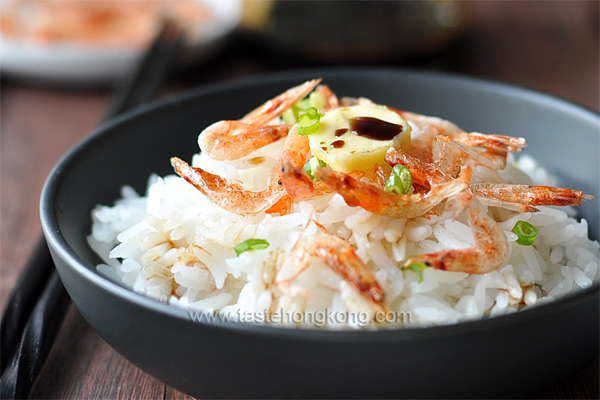 You may find Sakura shrimps here mostly in sizable supermarkets. As for silver shrimps and shrimp skins, try to seek them out in grocery stores, but do take note that they are fairly seasonal (perhaps they are less processed and are not sold in package) .
Enjoy!
To get immediate updates and new recipes from my blog, you may also SUBSCRIBE them via RSS feeds. See you there.