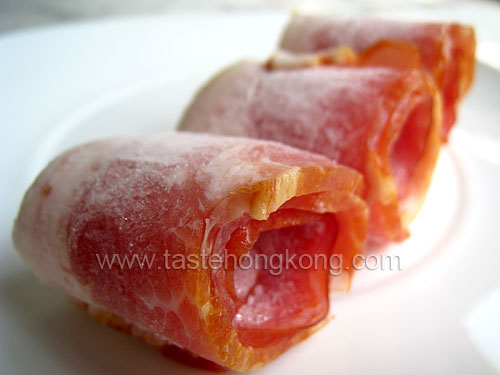 You are going to see a pack of bacon which, usually I would not buy. Reason? Simply because it is too much for us for most of the time. Undoubtedly, I may just store the remaining portion in freezer, however, the idea does not sound good to me as the bacon still has to be defrosted each time (or even using force) before I can tear out a few pieces out from the pack. Either way, hardly do I find it convenient …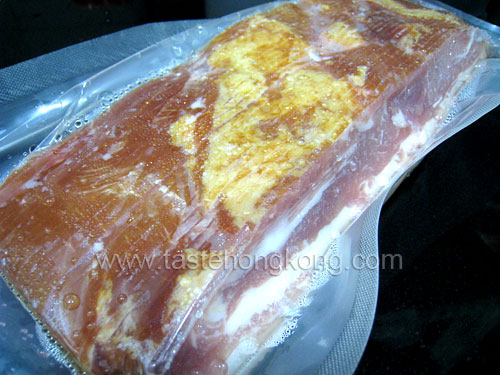 Here is what I do to get around.
Nothing complicated, I just spend a few more moments in unpacking and spare a little more space from fridge, that's it!
1) Roll each slice of bacon with index finger (oops, I missed taking a shot while rolling the bacon, this picture is taken after it has been freezed for quite a while).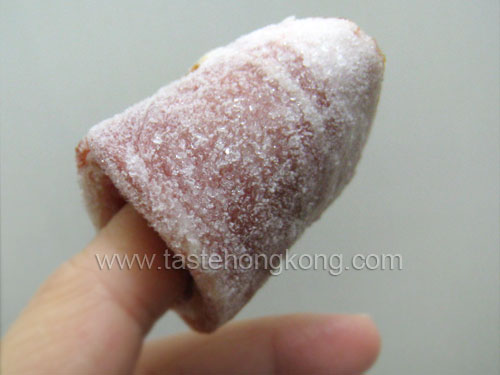 2) With a plastic zipper bag, sit rolls of bacon side by side. Zip up after filled, put in freezer, and it is done! The rolls of bacon can then be retrieved one by one with least effort even they are freezing hard.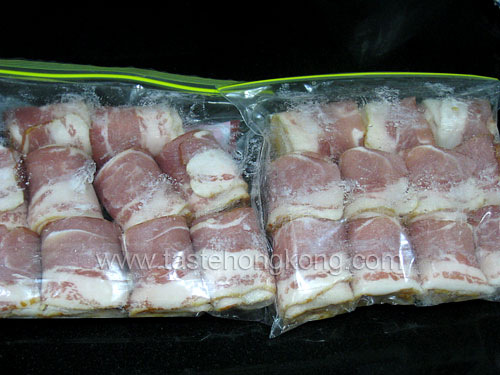 I may now choose to buy a small or larger pack of bacon. Thoughts?
To get immediate updates and new recipes from my blog, you may also SUBSCRIBE them via RSS feeds. See you there.