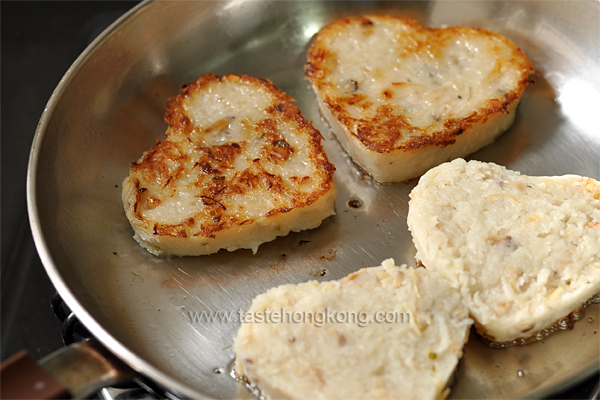 I don't mean I'm good at making foods in heart shape, no matter it is a simple heart-shaped fried egg or grilled beef fillet.

But I have to admit again that I like variations, including Chinese celery for herbs, or vinegar in a soy milk for a different texture. Here I have made a radish cake aka lo bak go or law bak go 蘿蔔糕, which is traditionally round, into a heart-themed.
Although no special skills is required, we need a heart-shaped steam-proof container. I used 1/5 of this recipe for making two ramekins of lo bak go.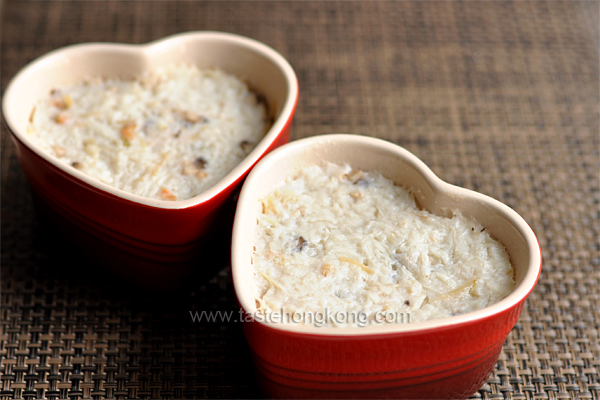 To prevent the cake from cracking when it is being sliced into heart shapes, remember to pack down the sticky dough a bit in your container before it is sent for steaming.
To un-mould the cake, I let the cake cool down completely after steamed, and had it (with the ramekin) sat in a bowl of hot water for a roughly a minute. Then, reverse the ramekin on a cutting board, tapping it gently.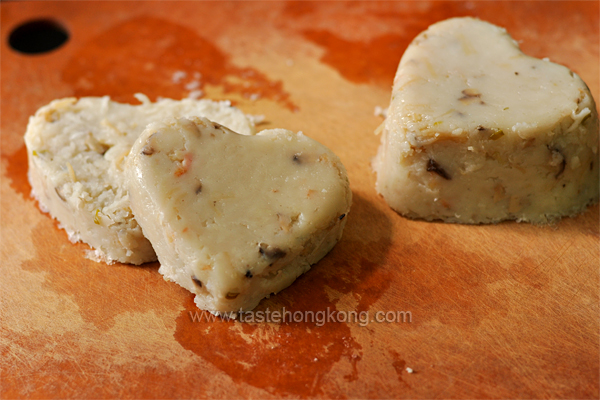 To slice, simply cut cake in half horizontally, about 2 cm thick each, to yield two heart-shaped slices. Frying slices of radish cake with crust can be as simple as frying tofu if you know the 'heat pan enough' trick.
But if you are new in making radish (turnip) cake from scratch, I believe it would be fun to read my previous post (with step-by-step photo) on it.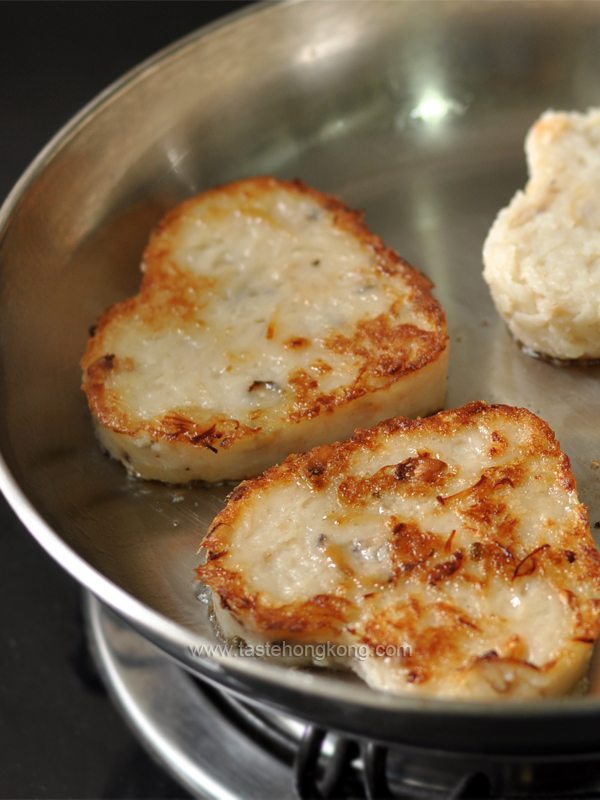 Whether or not this recipe comes just in time for your celebration of the Valentine's Day tomorrow, hope you have already enjoyed the Chinese New Year holidays started on February 10.
Happy and Prosperous Year of Snack everyone!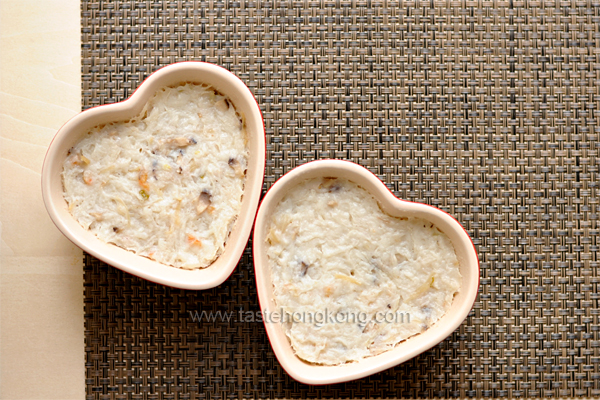 Enjoy!
To get immediate updates and new recipes from my blog, you may also SUBSCRIBE them via RSS feeds. See you there.