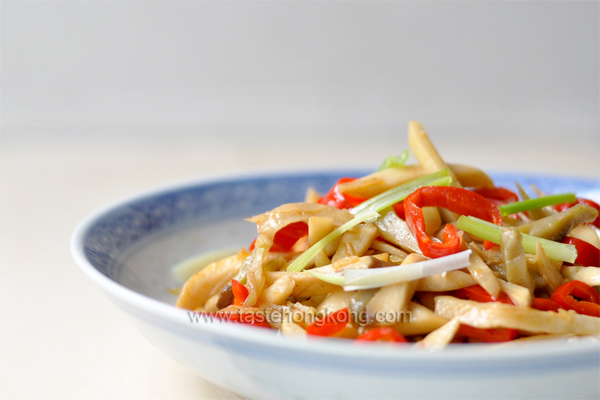 This is indeed a speedy stir-fry. Just a few vegetarian ingredients plus a skillet (mine is a wok), they together make me this healthy 'fast food'.
Not only does the cooking take literally minutes, it also tends to be rather forgiving. I have noticed that even the oyster mushroom is overcooked, it doesn't loss its texture as much as some fresh mushrooms do. It may sounds unlikely though, I must say this vegetarian dish is both light and meaty to chew on.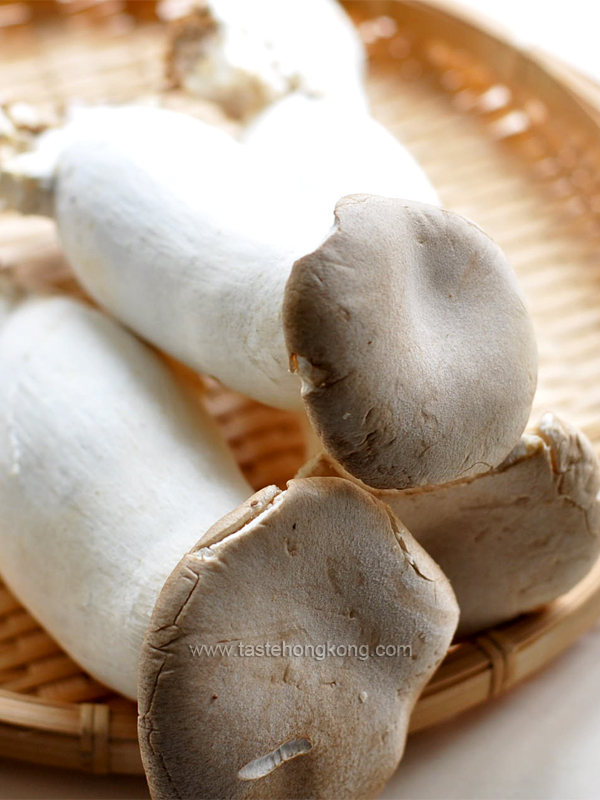 I often love stir-frying eryngii, that is, king oyster mushroom (we nickname it as chicken drumstick mushrooms 雞腿菇 due to its shape), with oyster and garlic. Here, with the addition of salty and crunchy Sichuan pickled mustard, I simply skip the sauce and let the natural flavors of erynigii to stand out more.
In case you don't see the Sichuan mustard in shreds, simply get one whole of it and do some slicing. Or, for variation, you may consider substituting it with julienned cloud ears.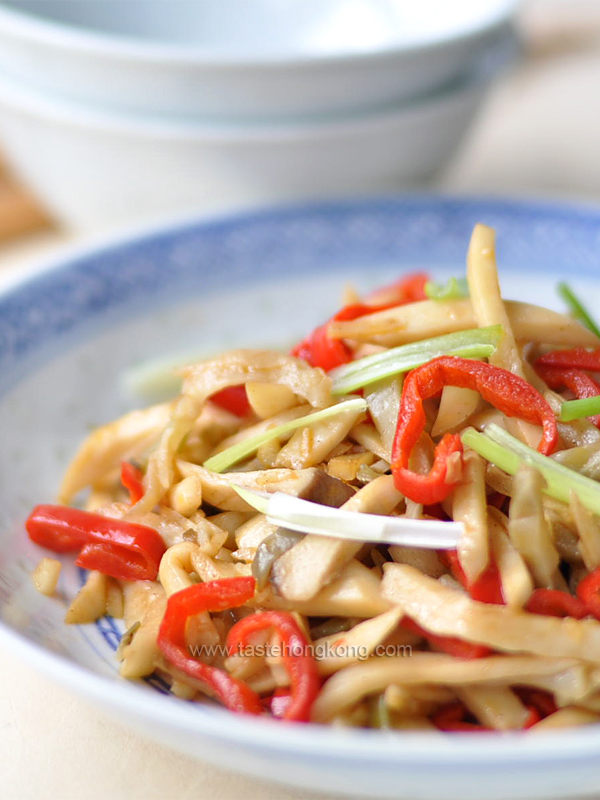 Ingredients
2 king oyster mushrooms, ~220g
1 packet julienned Sichuan pickled mustard, ~70g
1 jalapeno chili pepper (or one with mild hotness)
1-2 cloves garlic, finely chopped
Seasonings
1/2 tsp cooking wine
1/4 tsp sea salt, or to taste
1/2 tsp soy sauce
1/4 tsp sugar
pinch of ground white pepper
few droplets of sesame oil, optional
spring onion for garnishing, optional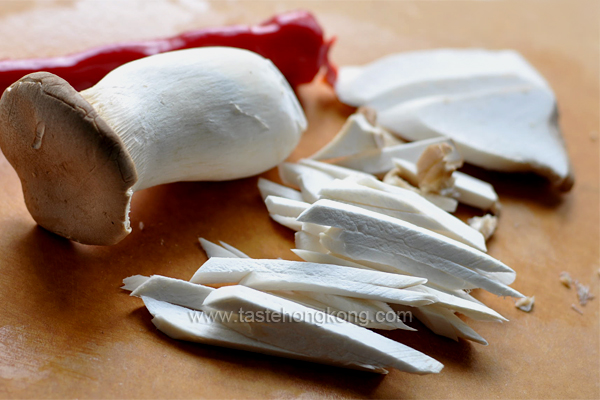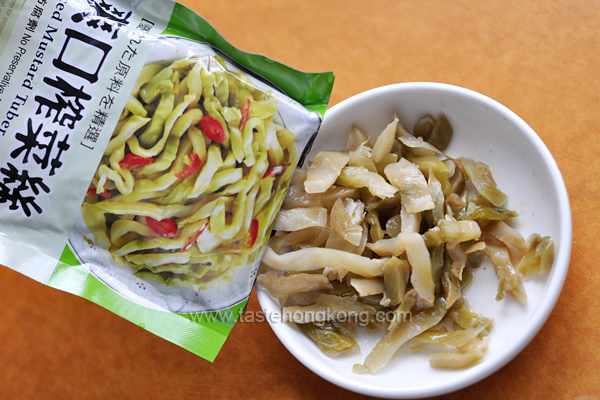 Method
Wash clean pepper and oyster mushrooms (or wipe the mushrooms with wet clean cloth if there is not much dirt).
Seed and shred pepper. I slice it thinly crosswise.
Cut off the roots of oyster mushrooms and slice them, on the diagonal, into about half cm thick. Then shred.
Over medium flame, heat wok with about 1 table spoon of oil. Sauté garlic till fragrant. Toss in mushroom shreds and stir-fry till they softened a bit, about half to one minute. The mushrooms may absorb oil very quickly, so if required, add more oil around edge of wok while stirring.
Dust in ground white pepper and sprinkle wine on sides of wok. Give the ingredients a couple of good stirs while continuing to add in salt, sugar and soy sauce.
Toss in shreds of mustard, drizzle sesame oil if using, and stir well.
Serve hot with rice, noodles or even porridge.
Enjoy!
Name of king oyster mushroom
Below is my pack of king oyster mushrooms used for making this dish, which is also labelled as eryngii and is a food from S. Korea. Although traveled from distance, it remained in good condition after stored in my fridge for a couple of days.
I learned from the web that this lovely mushroom has got many different names: king trumpet mushroom, French horn mushroom, eringi (in Japanese: katakana エリンギ) and almond abalone mushroom (in Chinese:杏鮑菇). Check it out in your place.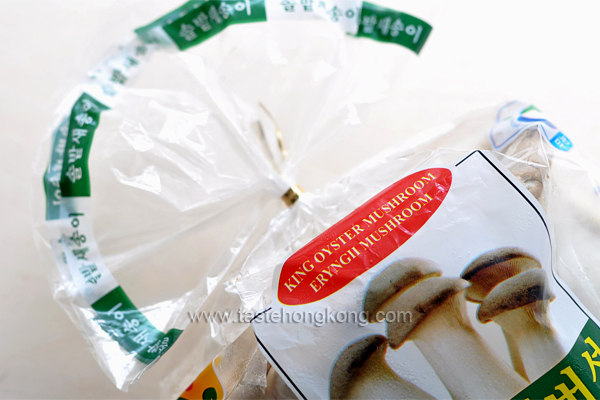 To get immediate updates and new recipes from my blog, you may also SUBSCRIBE them via RSS feeds. See you there.