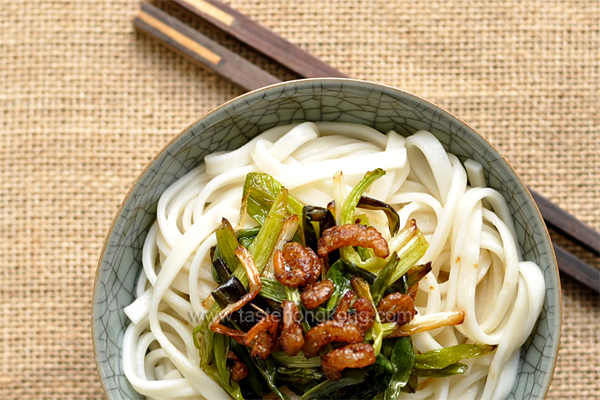 I'm afraid a friendly warning has to come first in this post: This noodle dish is not as light as it looks in the picture above. Rather, it has a thick sauce as most Shanghai dishes have, the feature of which is often referred as 濃油赤醬, meaning thick oil and dark sauce. I however omitted one very key ingredient, lard, in my bowl of noodles. Although less pungent, it is by no means bland because the replacing sesame oil has brought me a different, yet graceful flavor.
I have not made this dish authentic enough. But the luck I'm going to share with you in this post is nothing but geniue – you may stand a chance of receiving an Amazon gift voucher worth US$50.

My luck began at Angie's blog where I enjoyed reading her recipe in which she also shared the joy of visited by Fairy Hobmother of Appliances Online (link suspended on Sept 22, 2013), who has been visiting blogs, granting wishes and spreading joy! Excited for Angie, I left a comment there telling her my thought … and later a USD50 Amazon gift voucher was delivered to me. Thank you Fairy Hobmother (link suspended on Sept 22, 2013)!
Now, it is your turn to grab the luck! After reading this post, make a wish, and leave a comment to let Fairy Hobmother know your presence. Good Luck!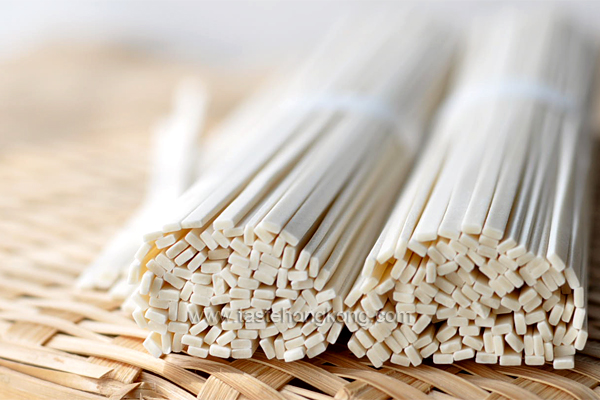 Cooking these noodles requires more or less ten minutes, but downing a bowl of it takes a fraction of the duration as the spring onion oil has made the noodles really silky to slurp.
Simply boil the noodles, and sauté the green onion with dried shrimps. That's it! Mind you, the thick sauce is no-cook.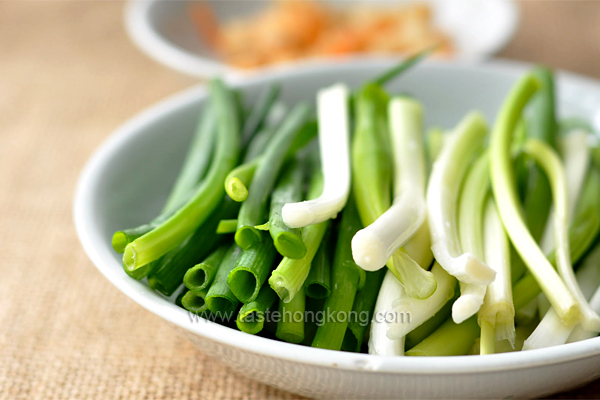 Ingredients
100g dried wheat noodles, flat or round
~15 sprigs spring (green) onion
2 tbsp dried shrimps
1 tsp dark soy sauce
2 tsp light soy sauce
1/2 tsp sugar, dissolved with 1 tbsp hot water
1/4 tsp salt, or to taste
2 tbsp grapeseed oil or lard
2 tsp sessame oil, or to taste
yields 2 rice bowls of noodles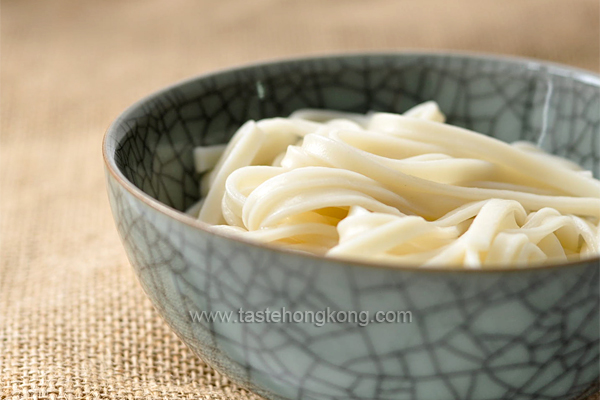 Method
Wash green onions clean, cut them into 5 to 6 cm sections. Pat dry.
Wash clean dried shrimps, soak them in water for about 15 minutes. Discard water and pat dry.
Mix well light soy sauce, dark soy sauce, sugar, salt and sesame oil in bowl for serving the noodles (or, divide the sauce if you are going to serve them in two rice bowls).
Boil wheat noodles accordingly to instructions until cooked but not too limp (I boiled mine with about 4 cups of water for about 10 minutes).
While the noodles are being cooked, heat oil over medium heat in a saucepan; gently drop in dried shrimps and green onions. Regulate heat while sauteing them so that they are nicely browned but not burnt, about 5 to 6 minutes.
Drain cooked noodles, add them to the bowl with sauce. Then top the noodles with the green onion oil. Mingle noodles with the sauce. Serve hot.
Enjoy and good luck!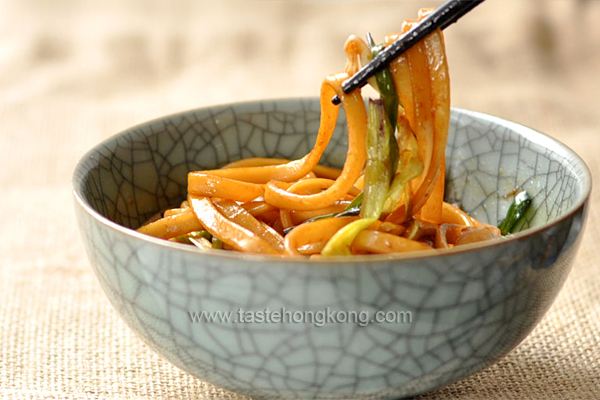 Note: I'd omit (or reduce the amount of) sesame oil if lard is used instead so that the flavors of them won't compete each other.
To get immediate updates and new recipes from my blog, you may also SUBSCRIBE them via RSS feeds. See you there.