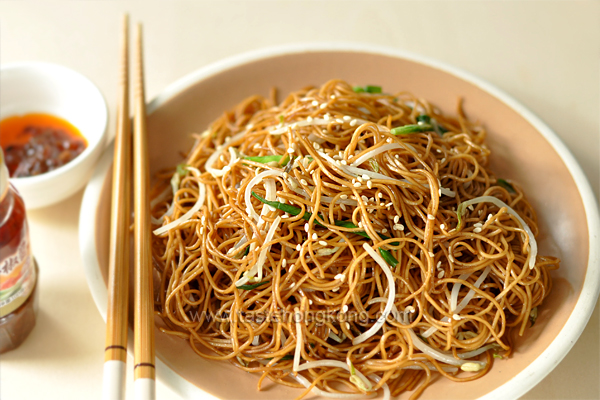 I always want to bundle a wish with the order for this dish. It may not be a friendly request because the bean sprouts, which I greedily desire more, often appear as if they were there only for adorning the noodles.

But that is the way how this common, classic dish is cooked here in Hong Kong. Egg noodles are fried together with a small bunch of bean sprouts, chives, and more importantly premium soy sauces. That explains why its Chinese name is called 豉油王炒麵, literally 'Soy Sauce King Chow Mein'.
In my kitchen, as always, I have roughly doubled the amount of bean sprouts. The end result is having bites of noodles with a little more crunchiness and sweetness.
I also like the garlic flavor from the chives. However, you may skip it for a lighter taste or simply replaced them by a few cloves of garlic, crushed, for the aroma, and some garnishing green onions (scallion), sliced, for the color. Have fun with your variations to whip up this simple and quick vegetarian dish!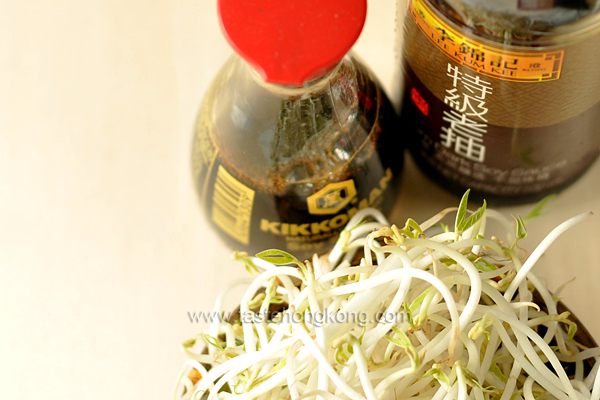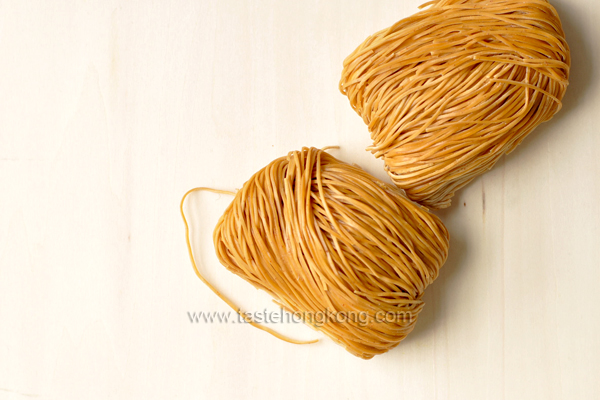 Ingredients
2 patties of dried egg noodles, ~100g
2 cups bean sprouts, ~100g
6 sprigs chives
1 1/2 tbsp cooking oil
1/2 tsp cooking wine
1/8 tsp salt
1 tsp roasted white sesame seeds
Serving: side dish for 2; main dish for 1
Sauce
1 tsp light soy sauce
1 tsp dark soy sauce
1 tsp oyster sauce
1/4 tsp salt, or to taste
1/4 tsp sugar
1/2 tsp sesame oil
2 tbsp water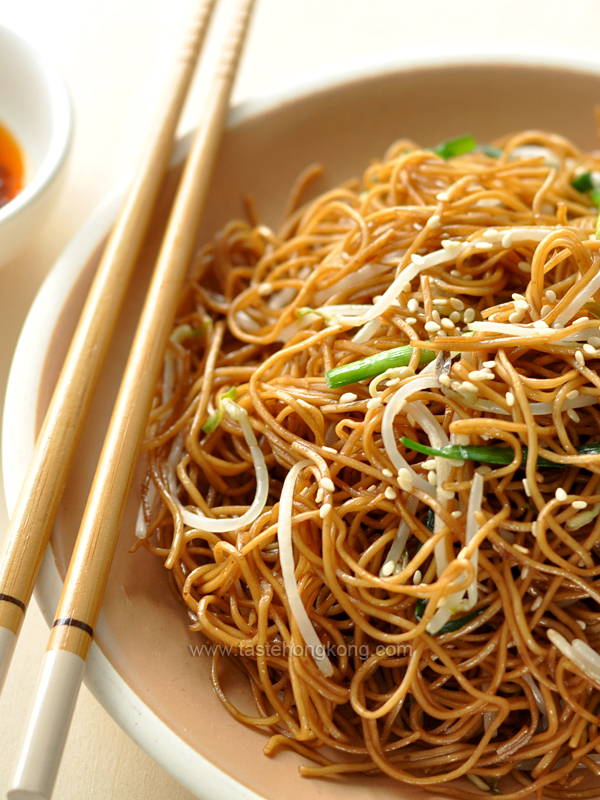 Method
Cook and loosen the dried noodles in a pot of boiling water until just cooked. The instructions on the packet suggested boiling noodles for 2 minutes; I removed them a little bit earlier to have them slightly under-cooked.
When done, immediately drain noodles in a colander and run them under cold water. Drain dry.
Wash bean sprouts and chives and drain dry. Cut chives into similar length of sprouts. Mix well ingredients for making sauce, set aside.
Heat half table spoon of oil in wok over medium heat, sauté chives until fragrant, toss in bean sprouts. Quickly turn and stir, at the same time, splash in wine on side of wok near sprouts and sprinkle salt while stirring continuously, completing the whole step in half to one minute.
Dish up bean sprouts before they get wilted, or water will start to leach from them.
Add one table spoon of oil in wok, toss in noodles. Stir them constantly to minimize their lumping together or sticking to wok (add some more oil if required). Swirl in sauce, and stir well with noodles. Then, return bean sprouts and chives to wok. With the sauce, the noodles may stick to wok easier, so keep turning quickly, about half minute, until done.
Dish up, sprinkle sesame seeds on top. Serve hot with your preferred chili sauce if you like a hint of spiciness.
Enjoy!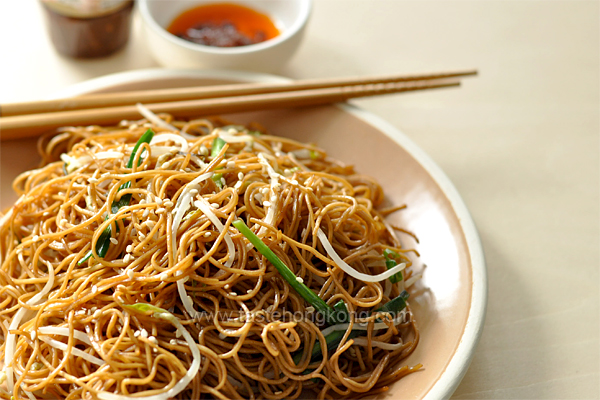 Note:
If you use fresh egg noodles, briefly blanch them in hot water to soften a bit and to remove the starchy coating, if any. Whichever type is used, do not over-boil them, otherwise they will break easily while being stir-fried.
It is important to drain excess water from the noodles. Wet noodles easily lump together and are not good for stir-frying.
To get immediate updates and new recipes from my blog, you may also SUBSCRIBE them via RSS feeds. See you there.