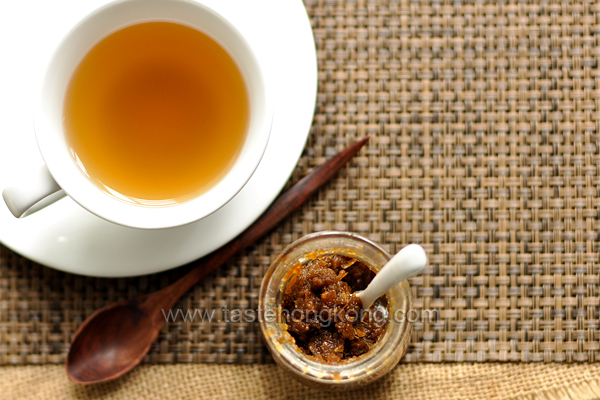 This is a pungent drink which according to Chinese herbal medicine is also a natural remedy, said to be able to help strengthen immune system, inhibit inflammation, accelerate blood circulation, improve stomach functions, relieve nausea, dispel phlegm, reduce cough, and alleviate early symptoms of cold and flu .

I used aged ginger as per the old Chinese recipe, but sought help from two modern appliances – a food processor and a slow cooker – for the preparation. Thus, chopping and boiling the ginger into a paste was almost effortless.
The most 'scary' part of this recipe perhaps is to peel the ginger. Yet if you could locate organic ginger, just skip that by brushing the skin clean.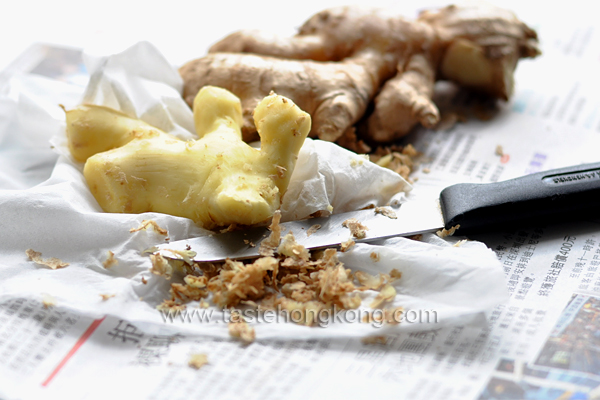 After the ginger is cooked into a paste, I keep it in fridge and prepare the tea in the morning by scooping out a tea spoon of the ginger paste from the jar and brewing it with about a cup of hot water. Fast and easy every time!
Drink the tea in the morning
More than one Chinese herbalist advised me to take this drink in the morning than in the evening. Though ginger helps tame many discomforts, there are compounds in this rhizome that keep our bodies alert and being heated, which also means it could be a stimulant and interfere with the quality of our sleep.
True, ginger is a heaty food, actually many people like drinking this tea in winter to keep the body warm. Yet there is a folk saying suggests that it is also beneficial to eat ginger during summer:
'冬吃蘿蔔夏吃薑,不煩醫生開药方'
sort of ' … ginger in summer, keeps doctors away'.
Because it is said that not only will ginger spicy up our appetite, but also kill off bacteria, which are more active during the hot and humid weather.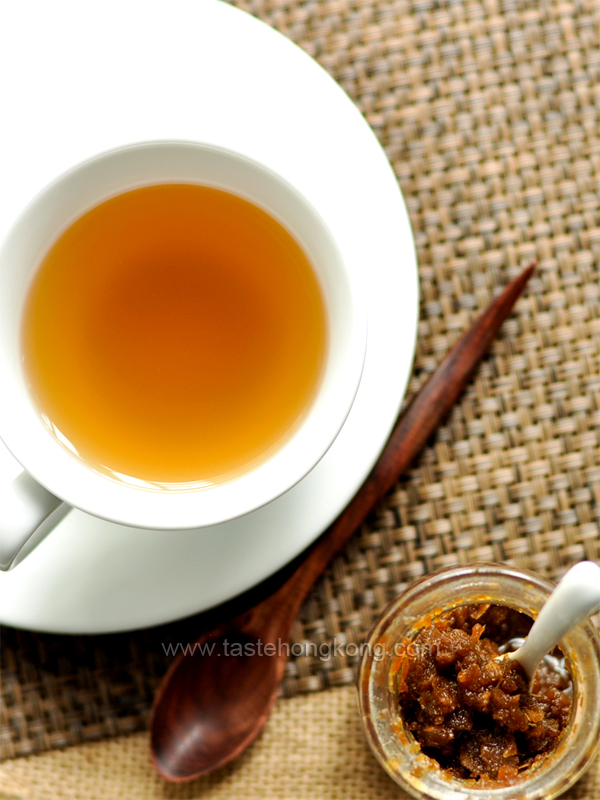 I would however avoid drinking this when my body is 'heaty', having symptom like dry or sore throat. Though some regard that ginger could cure sore throat, it just doesn't work for me. But that explains why Chinese like taking ginger tea after eating crabs, a food classified as having an extremely cold property.
Anticipating that it would take me 1 to 2 weeks to finish the ginger paste, I halved the amount of sugar but added two tea spoons of honey as a natural preservative. You may of course add more of them if you have a sweet tooth.
Note: this is informational than is intended to provide medical advice.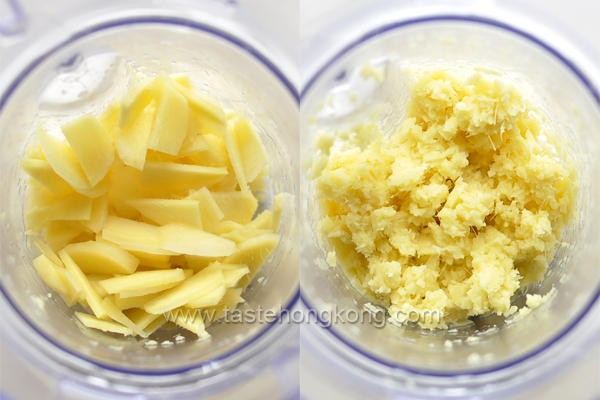 Ingredients
60g fresh ginger
20g Chinese or Japanese black sugar 黑糖
2 tsp honey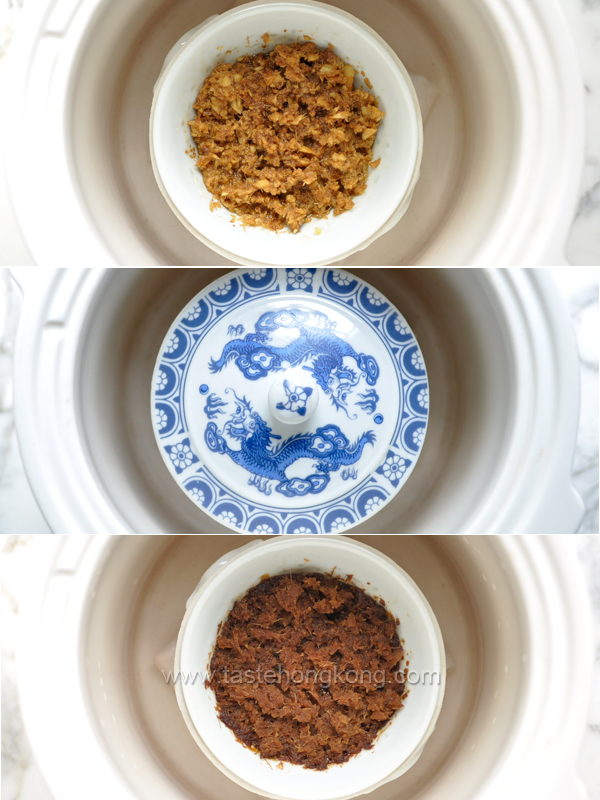 Method
Peel: Using a small knife or a spoon with sharp edge, scrape off skins from ginger. It should be more easy to do the scrapping along the length of the ginger. If the stems of your ginger are too close to each other, just break them off. The skins peeled off should be very thin, looking as if translucent.
Chop: Wash ginger under tap water and pat dry. Cut it into small thin slices crosswise, and finely chop with a food processor. If doing this manually, then you will need to cut the slices into shreds and chop.
Cook: Mix the chopped ginger with sugar, and put them in a steam-proof bowl or container, covered. Put the container in the cooker, filled with water enough for boiling but the level should be no less than 3 cm distance from the rim of container (set it above a rack if required) to avoid water splash up into the ginger paste, covered. Bring water to a simmer, and boil for another 1 hour. I sit my bowl directly in a slow cooker with a piece of cloth underneath it to avoid eroding the cooker. Whichever appliance you use, cook the ginger over gentle heat.
Serve: Check taste, add honey according to taste and mix well. Scoop out about a tea spoon of ginger paste and dilute it with a cup of hot water, stirring well and let it steep a minute or two. Serve hot or warm.
Store: Let cool; put the paste in an air-tight container and store in fridge, but finish it in a couple of weeks.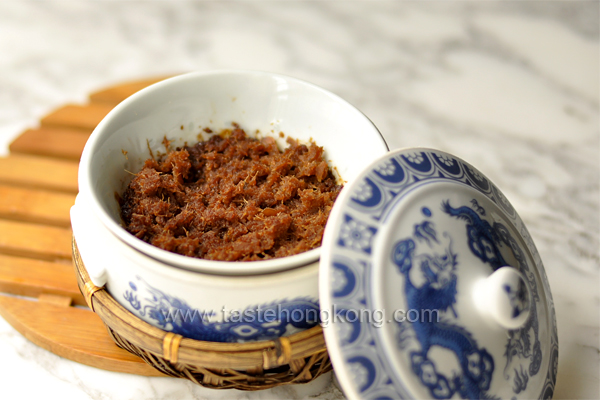 Enjoy!
To get immediate updates and new recipes from my blog, you may also SUBSCRIBE them via RSS feeds. See you there.