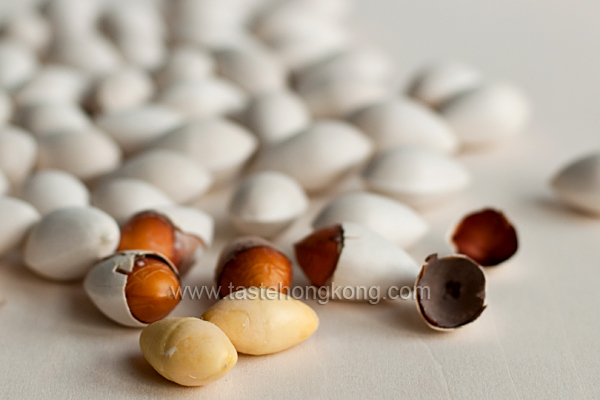 One saying suggests that eating ginkgo nuts, also called silver apricots (in Chinese 銀杏), can help keep our skins young and enable us to live longer. If this is true, then the nut might be a economical yet edible cosmetic.

What I can't doubt is that there is a concrete example speaking for its tenacity. After the nuclear bomb blast in Hiroshima, Japan during World World II, one of the only plants that survived was a ginkgo tree. Remarkable is, a temple situating next to the tree was destroyed, but the ginkgo tree remained is still alive today (location: 15-22 Sumiyoshi-cho, Naka-ku).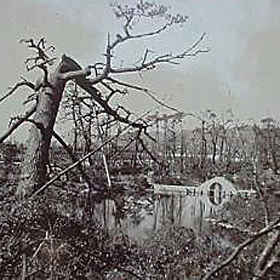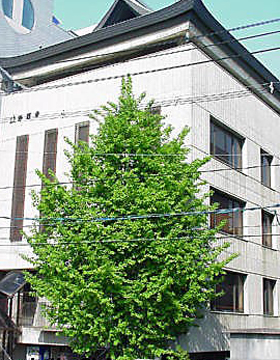 source: Ginkgo biloba
Colloquially, we also call the seeds, ginkgo nuts, yielded by the ginkgo tree, 'white-fruits (白果)'.
Benefits
It has been known among Chinese people that the ginkgo nuts are mostly beneficial to our respiratory system including asthma, bronchitis, and coughs. Some even believe that they are good for people suffering from overactive bladder and children with a bed-wetting problem. I use them often for culinary purposes, like cooking in soups, desserts, or even in porridge for added flavors.
Limitations
May I warn that they are potentially toxic when uncooked and should not be taken 'too much' at a time. Yet don't be threatened and stop considering it as a food. I have eaten these white fruits for ages and still feel thrilled to write this post. Actually, they haven't made me or my family ill so far but instead, they always infuse a subtle yet unique sweet flavor to my dishes.
The term 'too much' is hardly quantifiable. Some say five, some, ten, within a day. I usually put in roughly a dozen for a soup to be shared among two or more.
Cracking the nuts
Like many other nuts, silver apricots have hard shells that can easily be cracked by using a nutcracker, hammer, or even the back of a cleaver. But never attempt to do it with your teeth unless you want to find a reason to visit your dentist. When using a hammer, I would recommend wrapping the nuts in a plastic bag so that the broken pieces won't jump around.
Here is a little bit tricky, apply only enough force for cracking, or the meat inside the shell will be mashed (but is edible). I can't tell how much is enough if you are so unfortunate that you mash the first, the second nut … probably, you should get the right hit at the third. Honestly, even I do it right from one to ten, sometimes I make a bad attempt at the following ones but it is still fun when having a proper crack.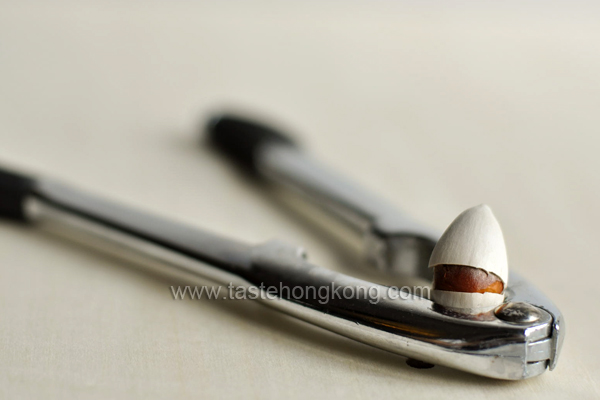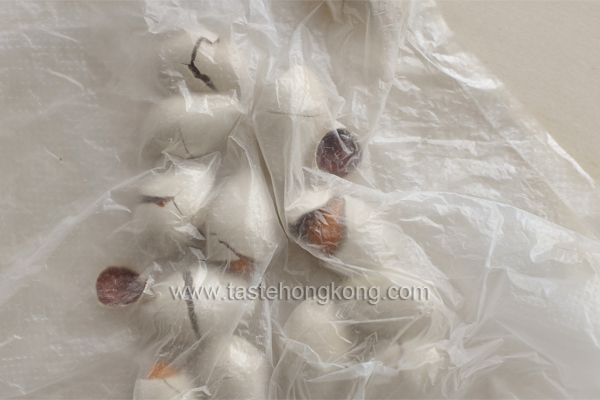 Removing the membranes
Now, just get the kernel out from each cracked shell in one piece, but be careful of the sharp broken edges. To remove the brown membrane, briefly blanch the kernel in hot water and rub off their membranes. When preparing ginkgo nuts in soups, I would simply throw them in the water with the membranes because they themselves will come off in a couple of minutes and float to the surface after which it is easy to remove them with a strainer. Then, continue to boil the water for the soup.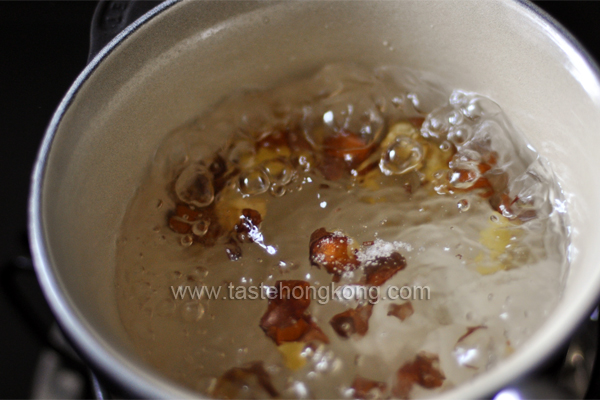 Shelled nuts
It may be more convenient to buy the ginkgo nuts shelled, which are usually vacuum-packed or canned. Despite that convenience, I still prefer them in shells with which their fresh flavors are intact.
The bitterness
I think the experience of tasting ginkgo flesh is somewhat similar to that of bitter melon. I know many people love their flavors, but still, some do not. Most of the bitterness actually comes from its mature embryo, which can be found and removed by cutting the nut lengthwise apart. Because the bitter taste is insignificant to me (but I am not a fan of bitter melon), I always leave them as they are. Besides, I don't find an embryo in every ginkgo nut.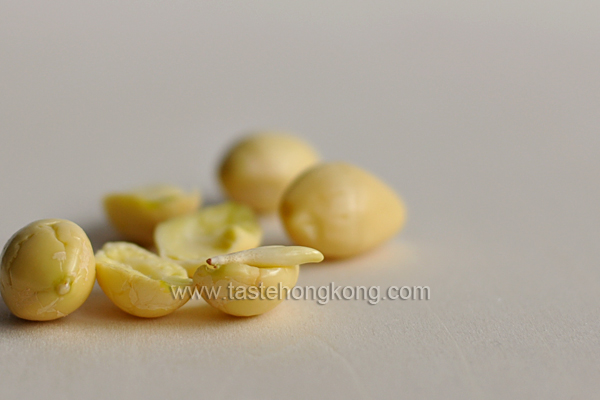 Storing
Ginkgo nuts deteriorate and/or grow moldy quite easily especially under high humidity. In the fridge, they shall be kept in good shape for up to a month (depending on how long the retailers have stocked up them). Once shelled, either get them frozen or consume them immediately.
Buying
I can easily buy whole ginkgo nuts from grocery stores here in Hong Kong at the price of HKD15-20 per 500g. In supermarkets, however, they are mostly available shelled and in vacuum packs.
Approaching the drier season, we frequent more nourishing dishes like sweet soups. One of the most popular ones here is the 'Boiled Dried Tofu Skin with Ginkgo Nuts 白果腐竹糖水' (link updated on April 30, 2011).
To get immediate updates and new recipes from my blog, you may also SUBSCRIBE them via RSS feeds. See you there.