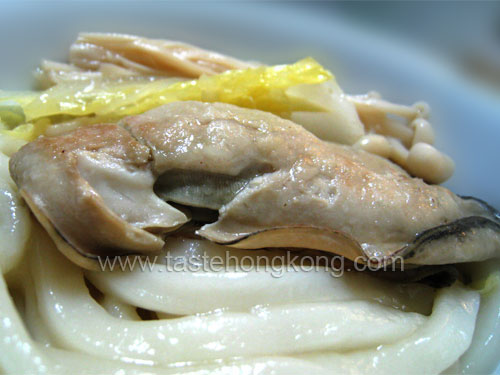 This virtually is a pot of noodles in soup but there was actually no recipe for me to make this dish. It just so happened that I ate udon with oysters in a hot pot, and the taste is so appealing that later I tried it out several times with some different sauces and vegetables. Here is the one I like most.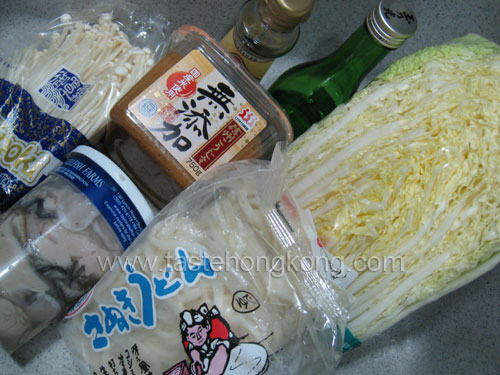 Ingredients
500g Chinese cabbage
2 packages udon (~200g each)
6 medium-sized oysters
1 package enokitake mushrooms
Seasonings for Soup
2 tbsp Japanese fermented soy bean paste (miso)
1 tbsp oil
1 tsp salt
1 tsp sugar
1 tbsp white wine
a pinch of ground white pepper
Method
1) Rinse cabbage, cut it lengthway into thick strips. Also rinse oysters as necessary.
2) Add seasonings into 3 cups of water and bring it to boil in a pot. Dilute the soy bean paste with 1/2 cup of water to form a puree before pouring it into the pot of water. Add cabbage, keep cooking it in the soup until it starts to boil again. Then put in udon, enokitake mushrooms and oysters and bring them to boil again.
3) You may need some gentle stir to prevent the undon from sticking together. Cook the oyster as if you are pouching eggs (just to prevent them from overcooking). Drizzle some sesame oil and soy sauce to taste. Serve hot. Try dip the oysters with some Wasabi (Japanese green mustard), it is refreshing and stimpating.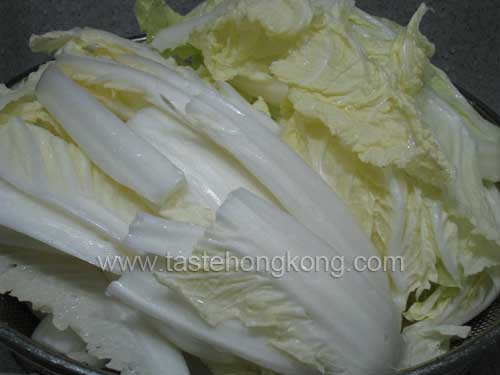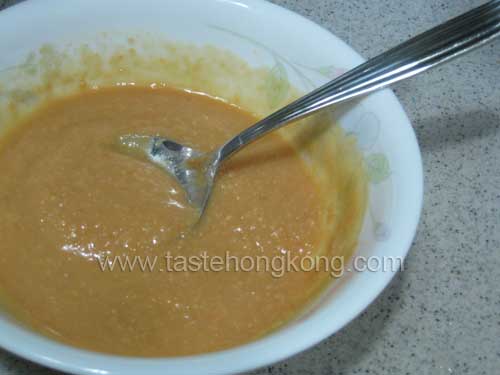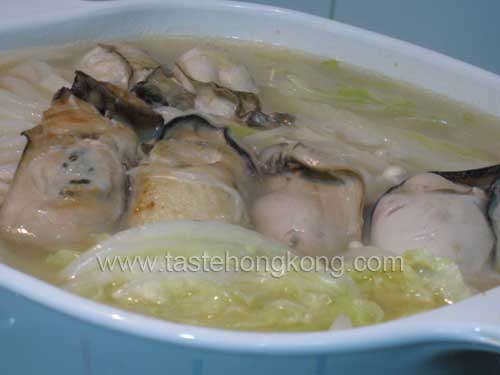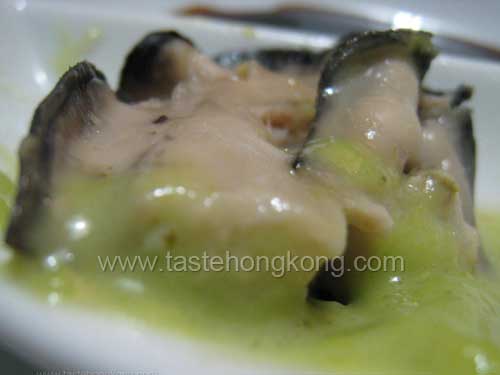 Tip
Do refer to the instructions on the package of udon for the time required for cooking because it varies among different types of udon, namely dried, cooked, frozen. I used the frozen type as it closely resembles the freshy made udon I consumed in Japan.
These photos below recall my memories of visiting Japan and enjoying their hand-made udon.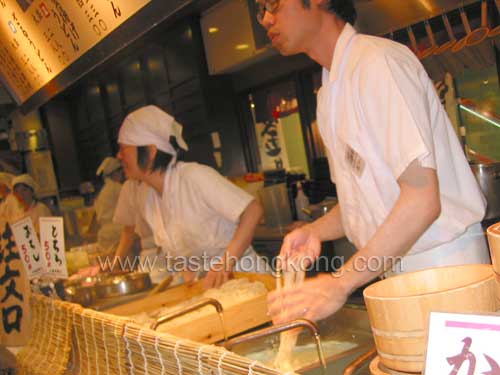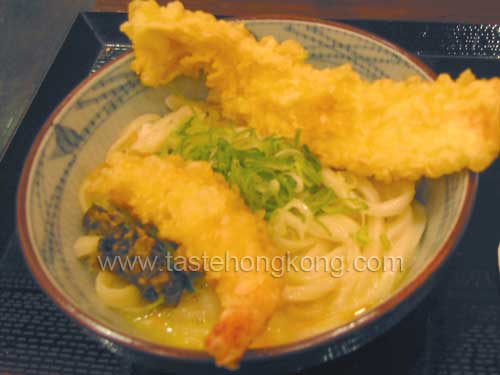 To get immediate updates and new recipes from my blog, you may also SUBSCRIBE them via RSS feeds. See you there.