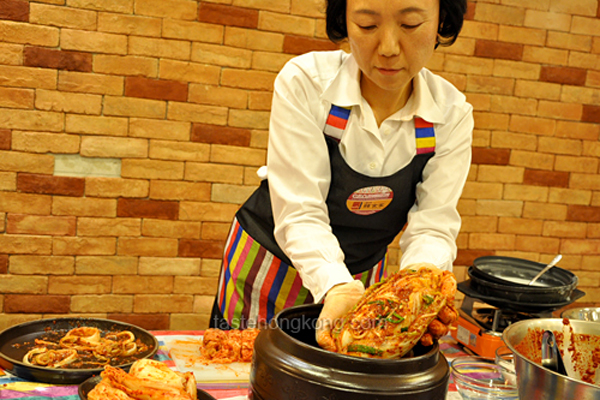 Baab is a Korean restaurant, causal yet modern style. It specializes in various Korean stone pot rices and tofu pots.
And you could also expect in their menu dishes made from kimchi and other healthy ingredients.
I was there about two weeks ago, not dinning, but invited to attend a cooking class (together with other ladies and gentlemen from the media and blogosphere) conducted by Ms Kim, CEO of Le Fa Yuen Express and a number of F&B outlets, Baab (Korean casual dinning) included.

I enjoyed the class, tasting kimchi and japchae (recipe here) prepared by Ms Kim, She torn the cabbage into small pieces for us to try, advising us not to cut the vegetable by knife if we were to sample the taste before sending it for fermentation, because it would deteriorate the taste.
Adding to her tips for making an easy kimchi, Ms Kim also shared with us her childhood stories, Korean culture and the procedures, step-by-step: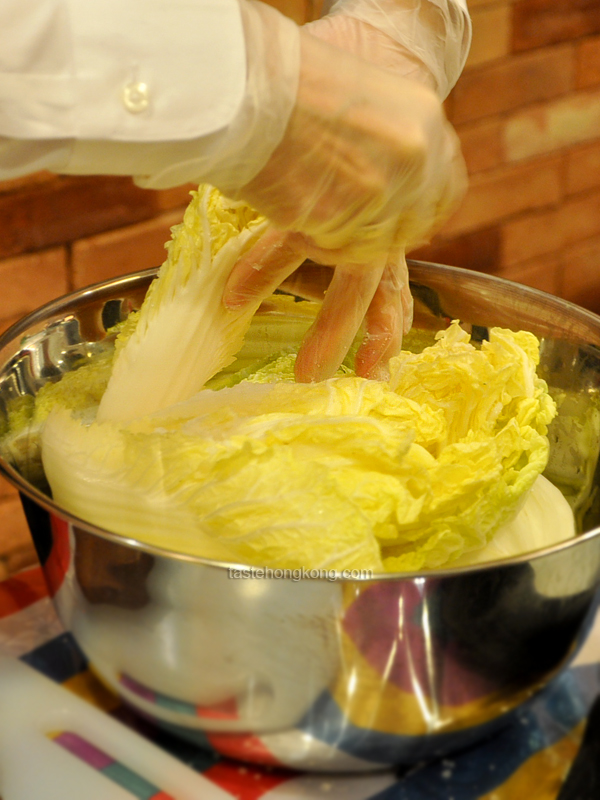 Salt the napa cabbage after it is washed and halved.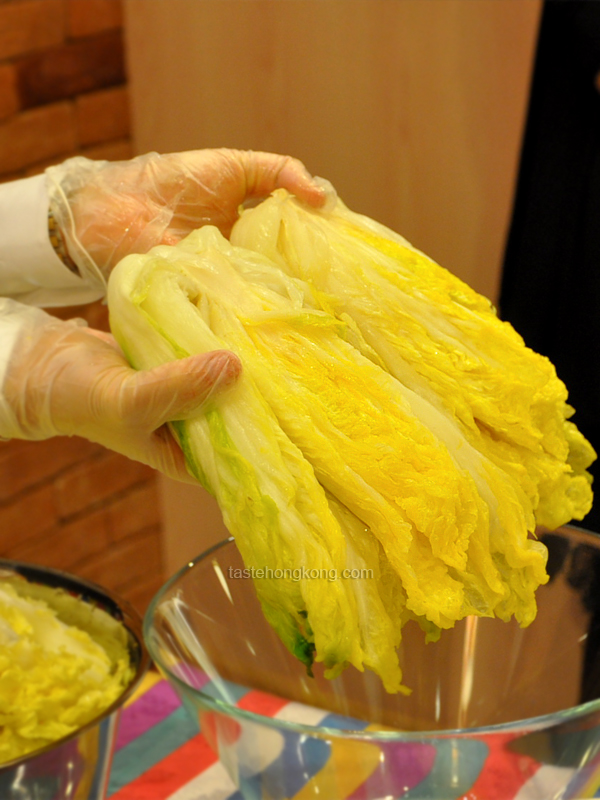 Salt until it is softened, then rinse and drain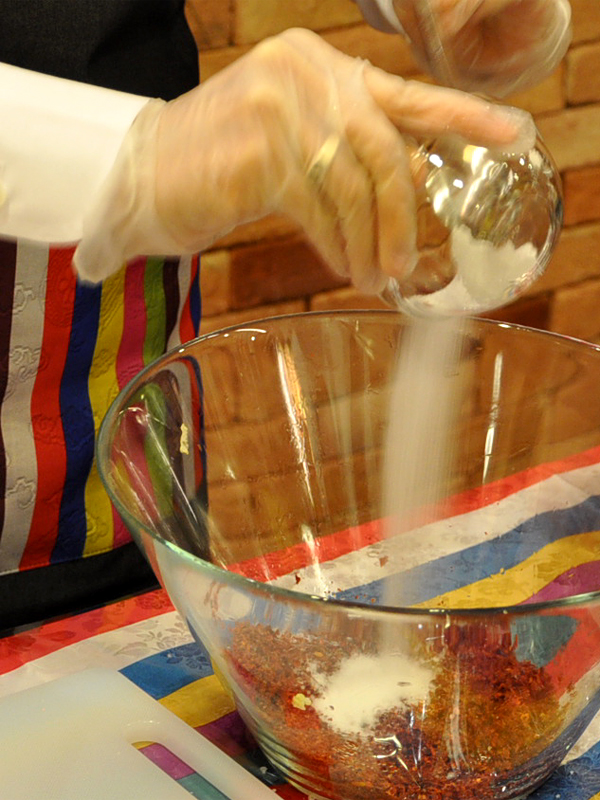 Prepare seasonings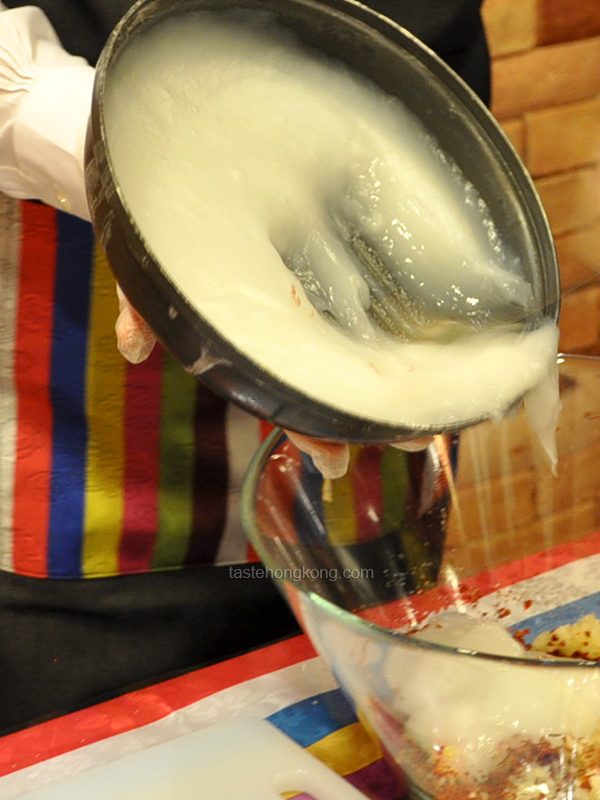 Add rice paste to seasonings to form a kimchi paste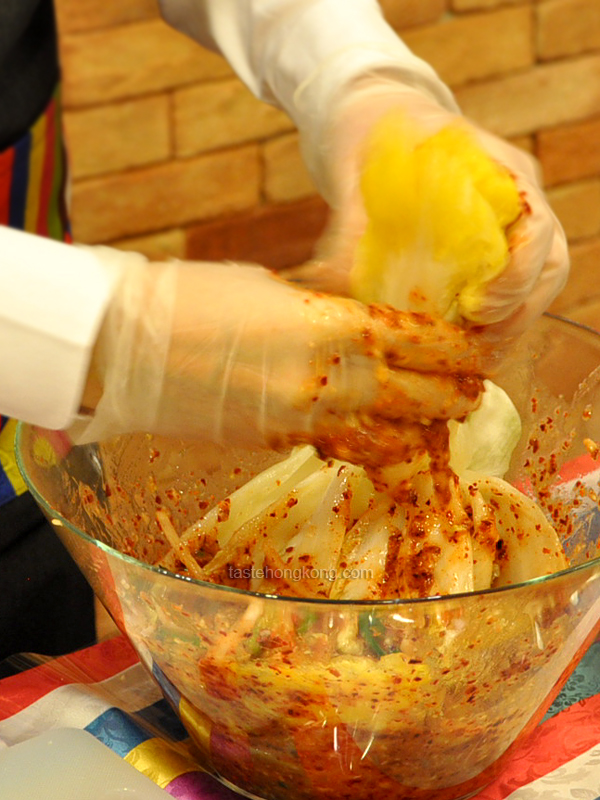 Coat all cabbage leaves with kimchi paste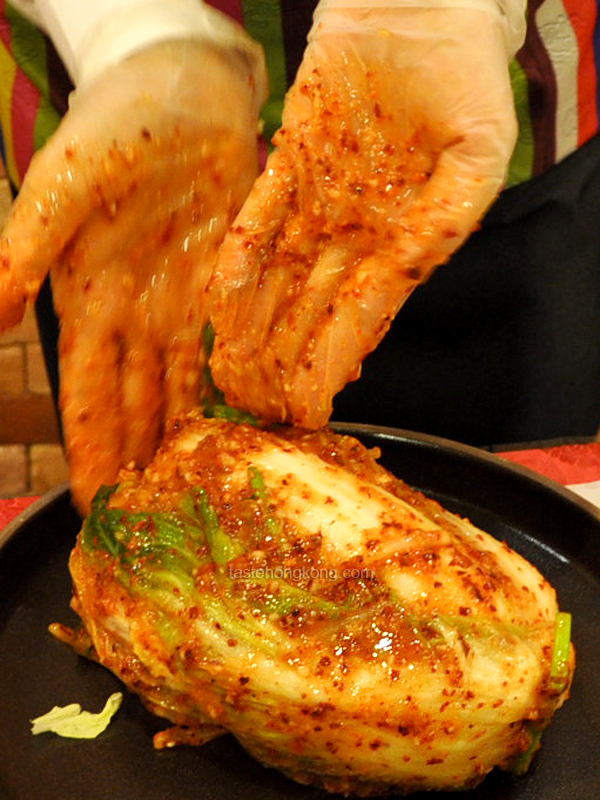 Tidy up the leaves and return the cabbage into its original shape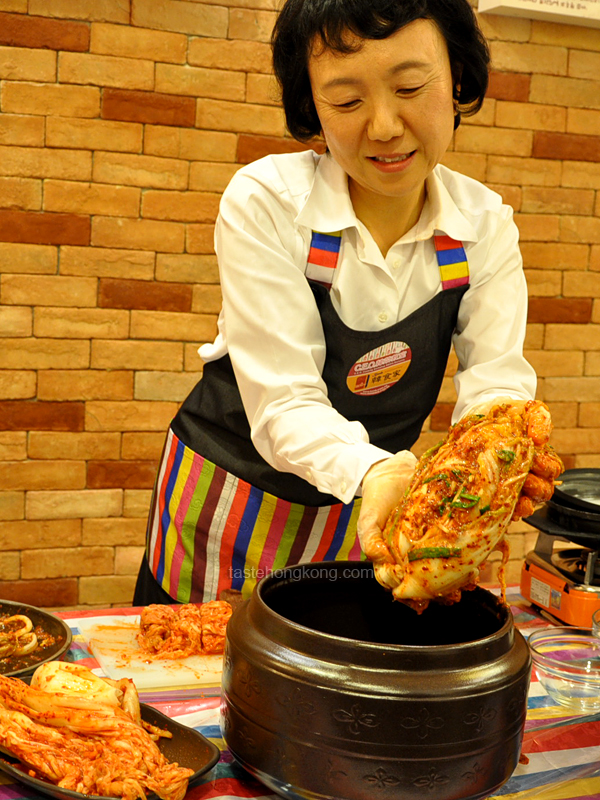 Then store it in a glass jar (or clay pot) and rest in room temperature for about half day before serving.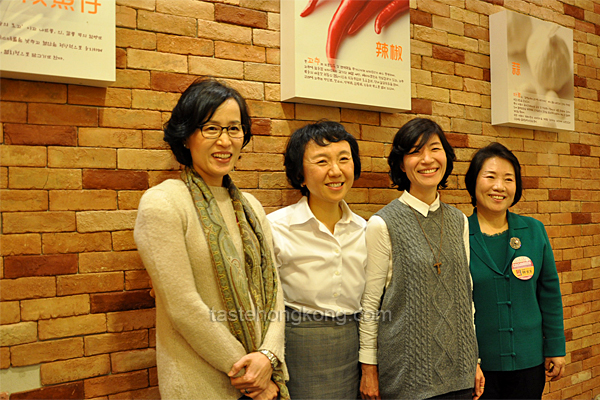 Off her apron, Ms Kim (2nd from left) also introduced us her team of tutors.
To experience, you may as well join Baab's cooking class; just call their shop in Mega Box, Kowloon Bay at 2359 0088, or email to baabcooking@gmail.com (If you read Chinese, see their updates on Baab 韓食家facebook ).
While drafting this post, I was informed that their cooking classes were already full in both March and April 2014. So do expect classes in below schedules:
2014 May 4, 18
Cabbage Kimchi + Korean Sushi Roll (Gimbap) 泡菜 + 韓式紫菜卷
2014 June 1, 15, 29
Cabbage Kimchi + Kimchi Pancake (Kimchi jeon) 泡菜+ 韓式泡菜煎蔥餅
Once again, don't forget I have here a japchae recipe adapted from Ms. Kim's.
Enjoy!
To get immediate updates and new recipes from my blog, you may also SUBSCRIBE them via RSS feeds. See you there.