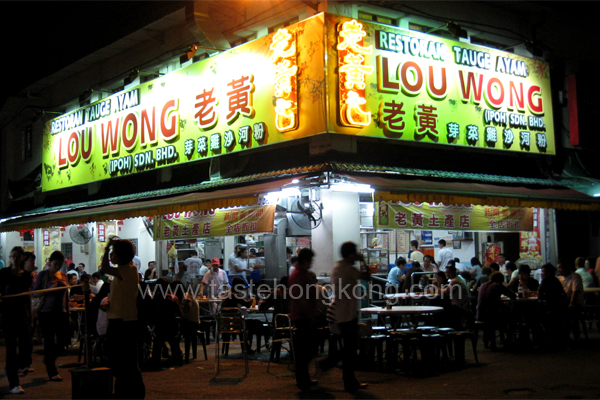 Arrived late noon in Ipoh, Malaysia and left the next morning, hubby and I had acquainted with foods most of the time. We had two meals of their same signature bean sprout chicken aka Nga Choi Kai (芽菜雞), though dined at different eateries.

If you were to travel to Ipoh for the first time like us and were prepared to look for their delicious bean sprout chickens, do take note that the two popular restaurants will only start operation in late afternoon. We had our dinner at one of them, Lou Wong Restaurant (老黃芽菜雞沙河粉) cause the other one, Onn Kee (安記芽菜雞沙河粉), situated just to the opposite of them is closed on that day.
Bean Sprout Chicken for Dinner
Locating Lou Wong was fairly easy especially during evening. On the junctions of Yau Tet Shin Street and Osbourne Street, it'd be hard for you not noticing Lou Wong's big neon signs as well as their mobile dining tables extended beyond the shop.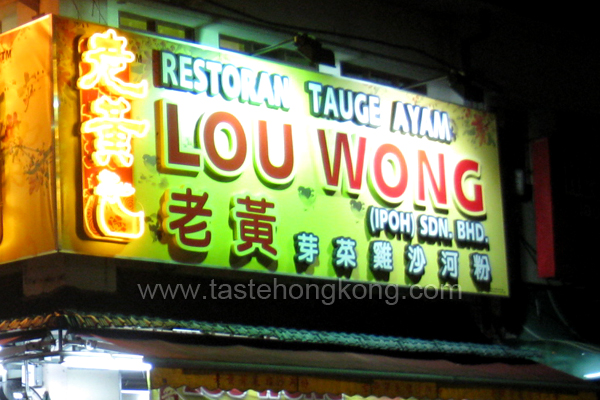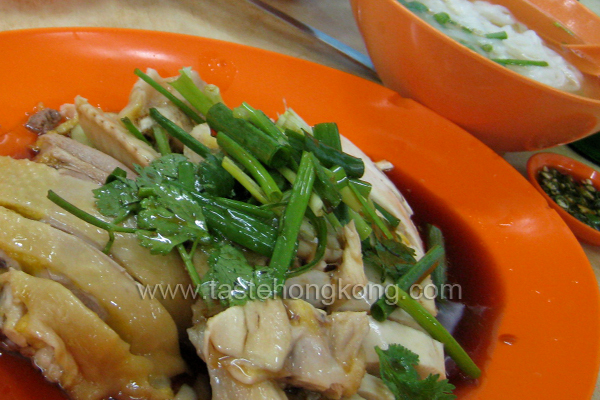 The Ipoh bean sprouts looked thicker and shorter than I have ever had elsewhere. It is said that this iconic product, also known as taugeh, is grown using water from limestone hills.
In addition to the bean sprout chicken with rice, every table also appeared to have ordered flat rice noodles aka sar hor fun (沙河粉) and meat balls, both of which were served in bowl of clear soup and garnished with spring onions. We tried a bowl of each of them. If my tummy were not that full, I would definitely order more!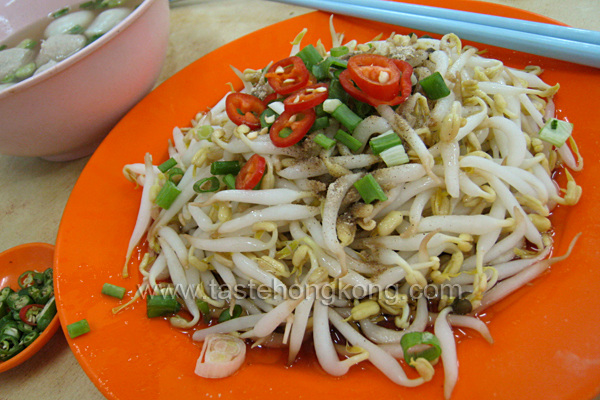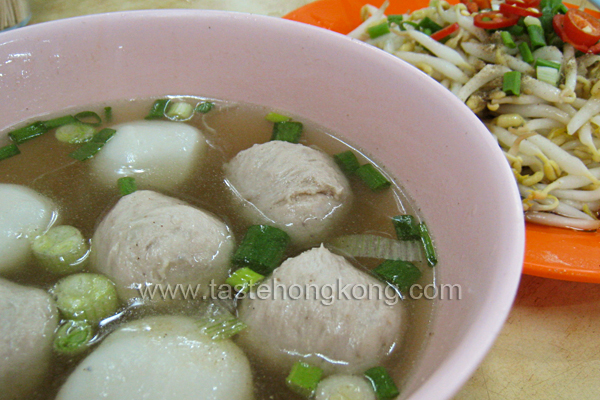 Sitting next to their open kitchen, I could conveniently witness how efficient they were when preparing dish after dish of bean sprouts. In a matter of seconds, the sprouts were blanched, seasoned (with soy sauce, ground white pepper, oil, etc.) and delivered to customers' tables.
Hubby and I had particularly enjoyed the juicy, sweet sprouts and were happy to find that the meat balls were springy and meaty not to mention that the soup base is also satisfying. I bet we have to thank for so many chicken carcasses used in making the stock!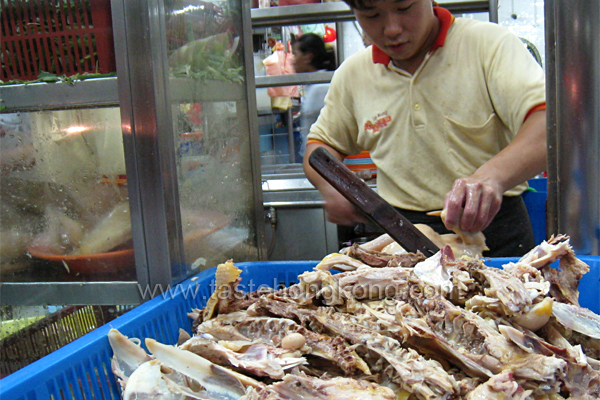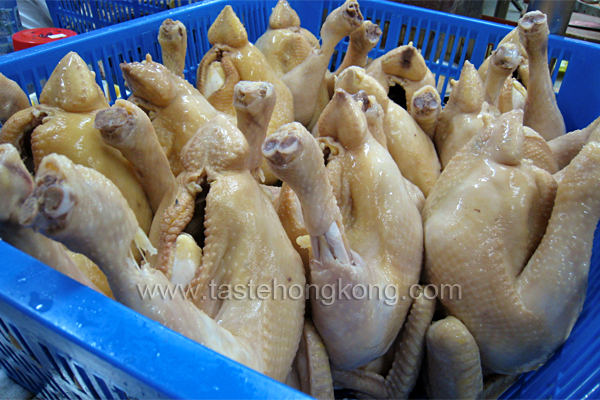 Shower rain
It rained on that evening (despite that the day were having intense sunlight). But fortunately by then, we were already seated inside the restaurant enjoying our dinner. I noticed in our recent visit to Malaysia, we always encountered rains in late afternoons or in the evenings. So also take note of the weather and bring an umbrella as required.
Bean Sprout Chicken for Lunch
In case you are not going to spend an evening in Ipoh, no worries, you may also try the bean sprout chicken in a less famed eatery. We had one in Kafe Ipoh Central on the Jalan Raja Ekram for lunch. Although their selections might not be as versatile as those at Lou Wong, the bean sprouts there still tasted great.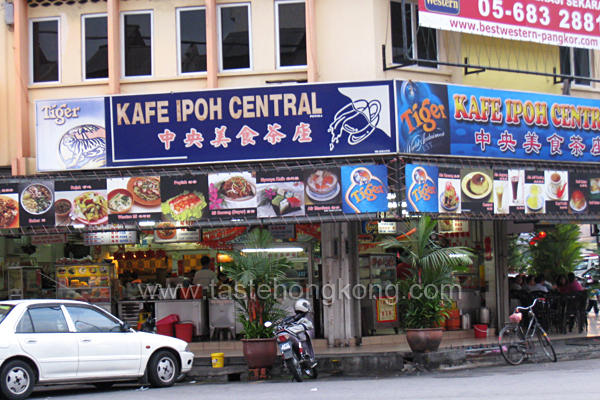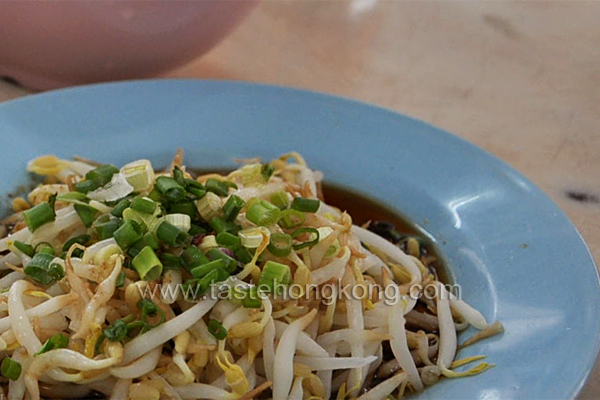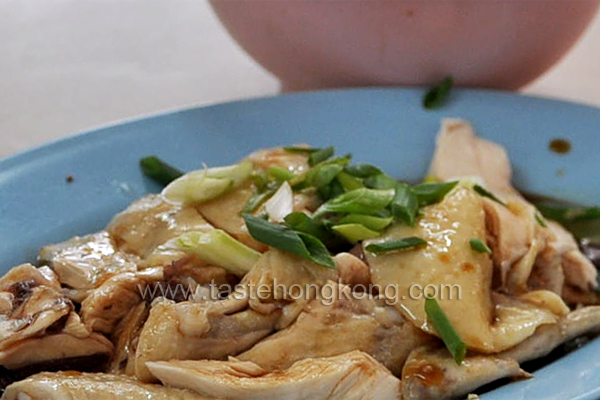 Taxi to Railway Station and Around on Foot
Finished our lunch, the lady who ran the bean sprout chicken stall even helped call a taxi for us to go to the railway station for getting tickets to Kuala Lumpur. Thankful to her cause it was not that easy to find a vacant taxi on street and obviously we had got a 'local fare ~RM6' versus the 'tourist fare ~RM10' for a similar journey.
The day was as hot as I had experienced in Melaka. But that did not stopped us from going outdoor to picture their beautiful railway station and moving a bit further to take a closer look at her town hall and a historic building typical of the late 19th century Chinese style shop-house. Those were just within a few minutes walk but I was already sweating.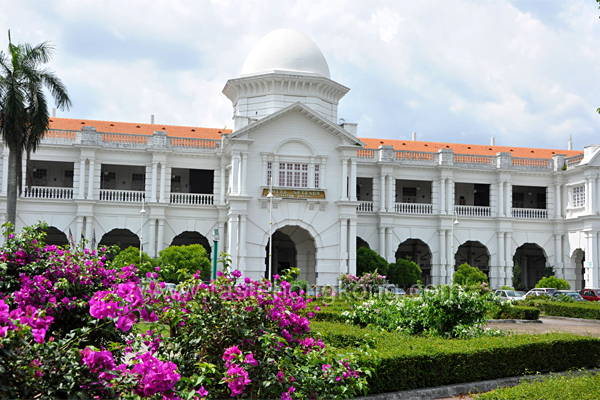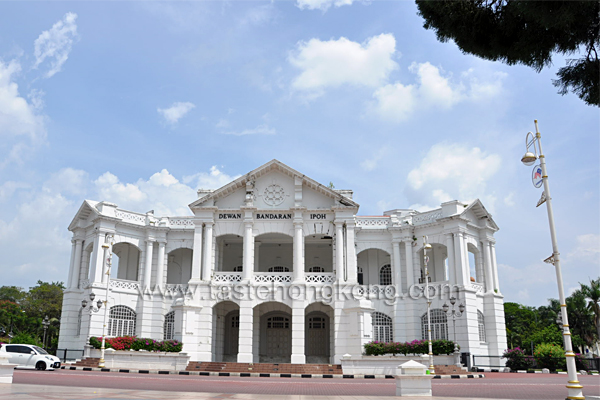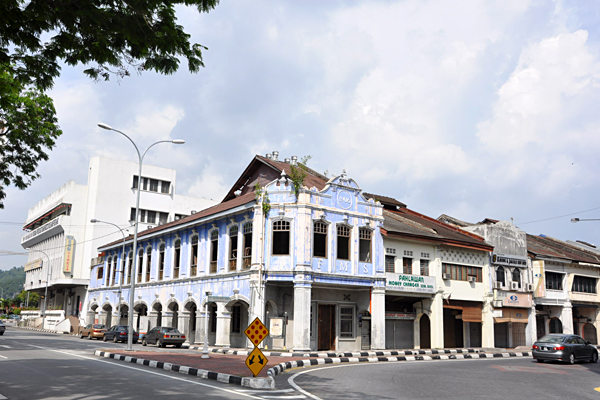 Afternoon Snap
I'm afraid I don't belong to the world of drinking coffee, but I liked the relaxing moments we had in the Old Town White Coffee after lunch and touring around.
We thought we were lucky to have discovered the Tourist Information Center, located right next to the coffee house, by chance. Excitement vanished as soon as we found that it was not open. By the way, does it close on all holidays?!
The hours in Ipoh seemed not enough for hubby. He got up early the next morning and continued to explore the city on foot. I knew I could not walk both as fast as and as far as him, so I opted to recharge myself in bed.
In that one hour before he joined me for breakfast … and before we caught the train at 11:00am … He captured shots on the quiet Lou Wong during daytime, an officer issuing penalty tickets, a local market selling fresh produces, and a red-looking shop specialized in salted chicken. He also showed me that there were KFC, Pizza Hut and McDonald, which all looked sizable. I see, this is the capital city of Perak.
Enjoy!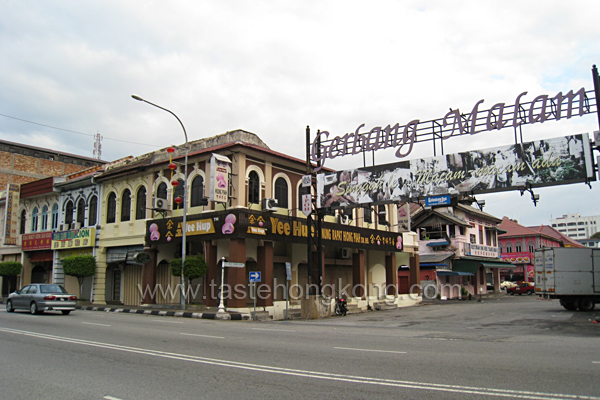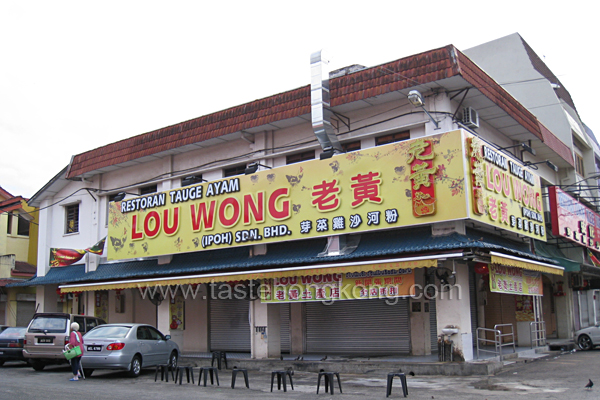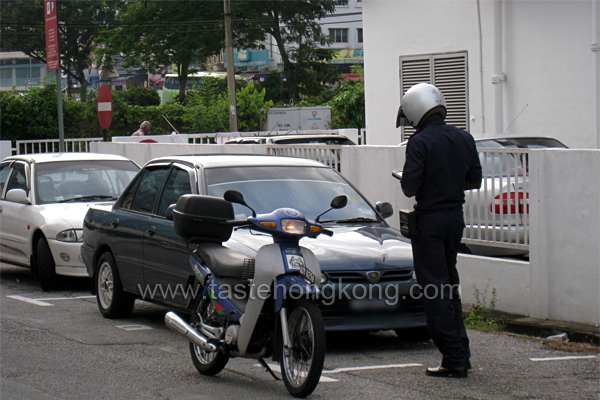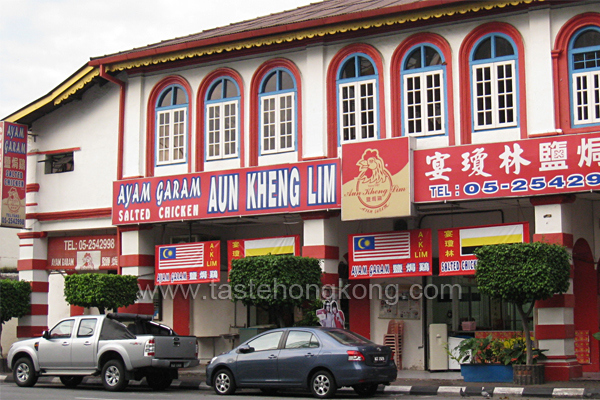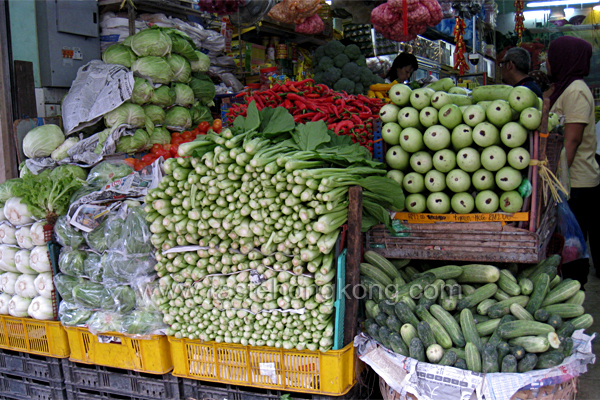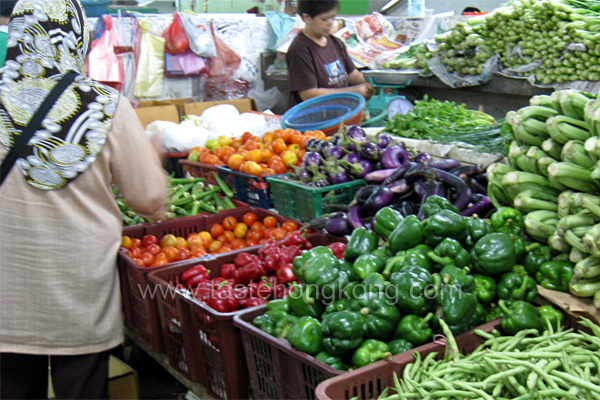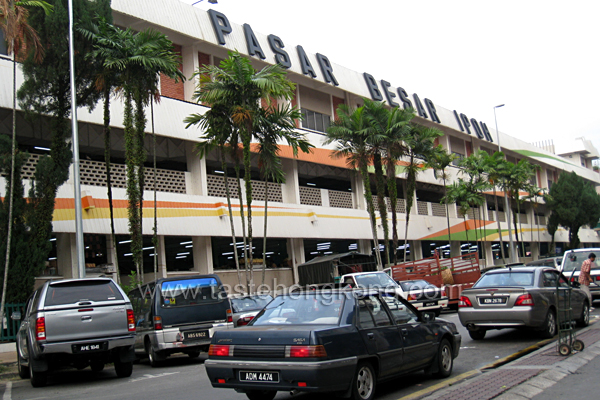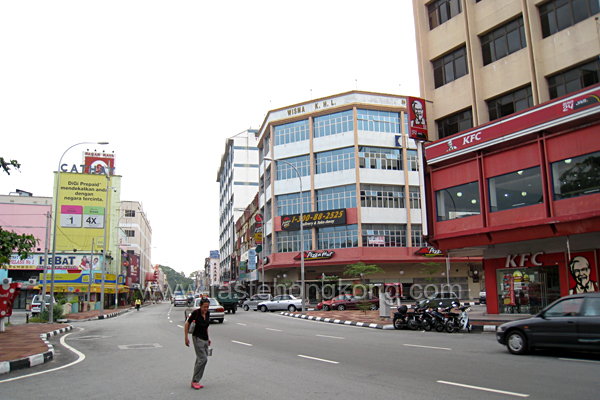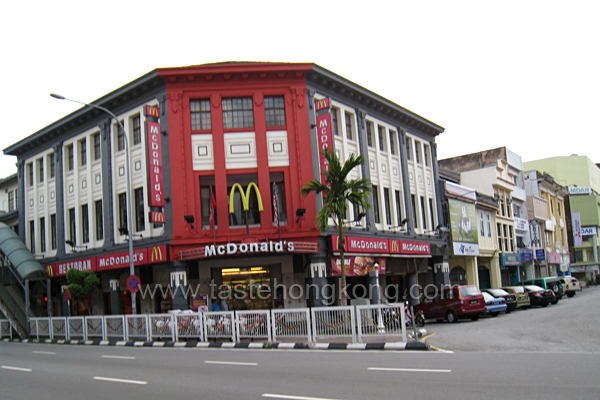 To get immediate updates and new recipes from my blog, you may also SUBSCRIBE them via RSS feeds. See you there.