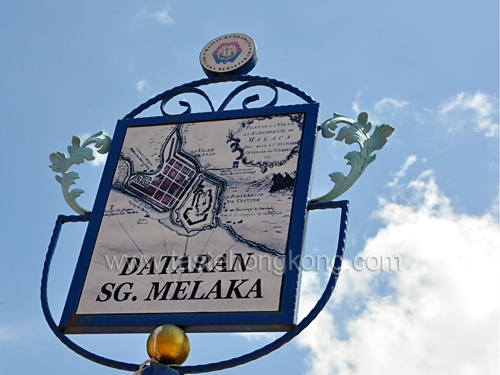 Luckily, nothing came too hurried during the few hours stay in Meleka, though our lunch was brief and simple. Hubby and I didn't rent a car or bike, instead we walked from her historic core to Chinatown where we continued to move around on foot and enjoyed a nap in an award-winning cafe, after which we also managed to catch up a boat trip that took us to the 'Little Amsterdam'.
It was the public bus #17 that brought us from the bus terminal, the same place where the coach drove us all the way from Kuala Lumpur stopped, to the center of Meleka — the Dutch Square. The bus was not that full, but it took us a few moments to locate two stable seats. In 10-15 minutes, we safely arrived.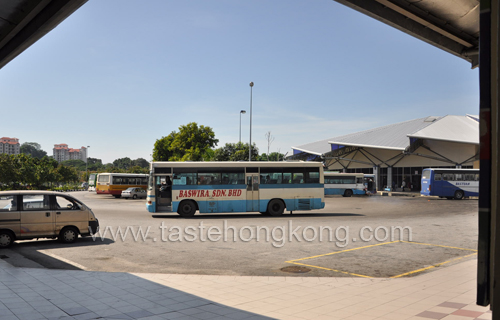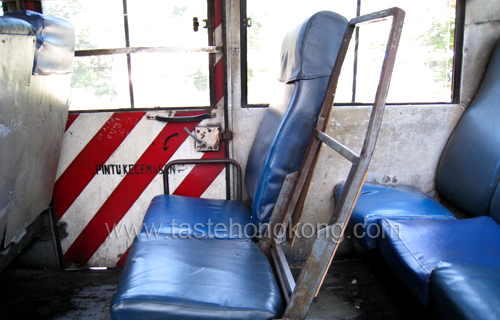 Dutch Square
Off the bus, almost immediately came to our sight were blocks of bright red buildings, the Victorian marble fountain, the clock tower, the Christ Church, all situated around the Square in less than a minute's walk.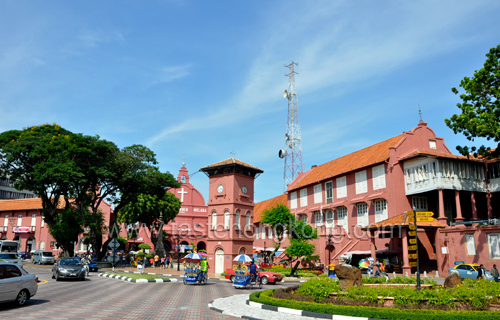 I believe no tourist would leave Melaka without taking a picture of this Square, which is said to be the oldest surviving part of Melaka though the fountain and clock were built at a later time.
At 11:00a.m., the sunlight however didn't come in the right direction for taking photos, that is why we returned to this landmark again in the afternoon. Even you have not been here, I bet you must have seen similar shots somewhere.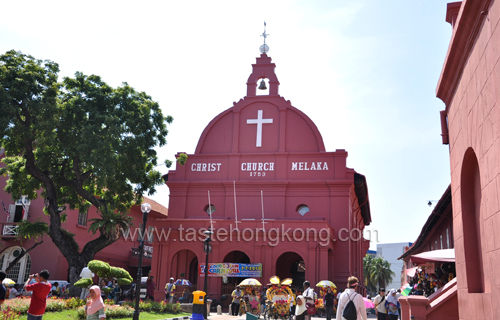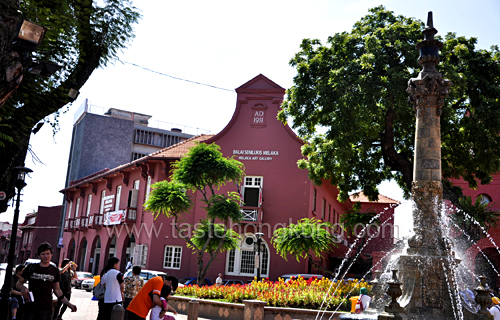 China Town
Heat, humidity both drove us to look for a drink, a seat and a shelter from the sun before going further down to Chinatown. Without looking much further, we hided ourselves into a restaurant serving the renowned chicken rice balls. The rice which resembled a dish of fish balls was served side by side with a dish of chicken. Despite that the dish was presented in that interesting way, I must say I still like those chicken with rice in Kuala Lumpur or Penang. Yet this eatery had not gone wrong with their two popular drinks, lime with salted plum and jobs tears water.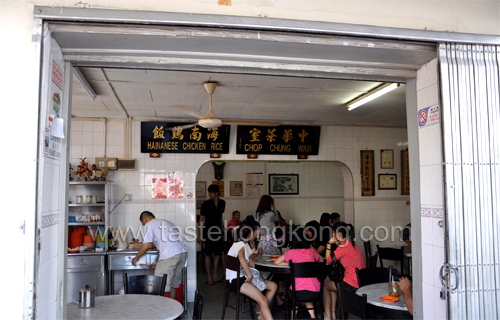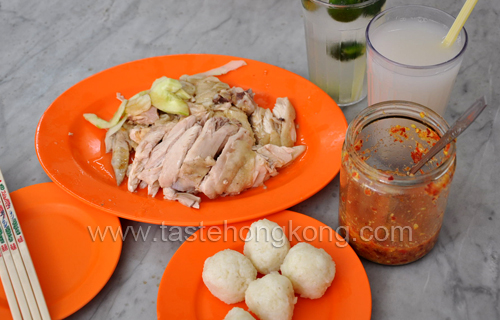 Probably, the upside of sightseeing a tourist site under the sun was that we avoided the crowd. Even along Jonker Street (Jonker Walk or Jalan Hang Jebat) in Chinatown, Meleka's antique centre and supposedly the busiest area, was not packed with visitors.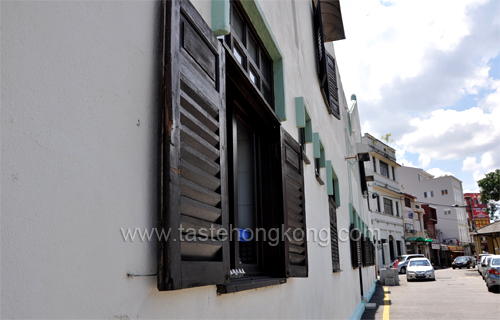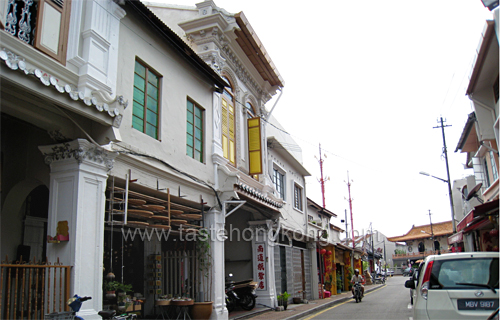 The streets were not with many vehicular traffic either. So with much convenience, we crossed the road from right to left and left to right, seemingly following a zigzag path both for photos and spying around. Occasionally, there came a few colorful, flowered trishaws, one of its passengers even waved to me in distance. That was a father and a son (I guessed) enjoying the ride (they looked so), to whom I waved back.
The buildings, mostly in two stories and attached adjacently one after another, were mostly constructed in Chinese architectural style. Typical of the decorations were red lanterns and wooden plaques on which Chinese characters were written to symbolize good luck, or prosperity, or peace, or simply to represent their family names.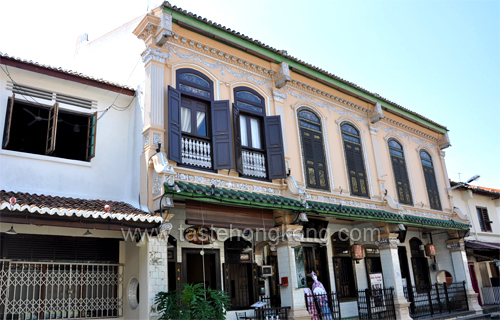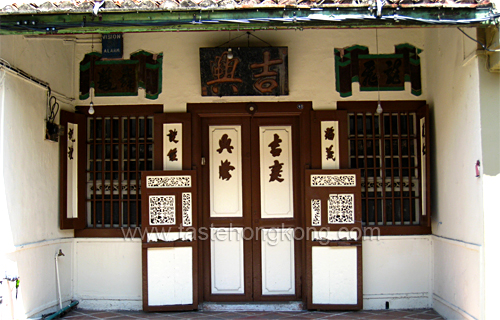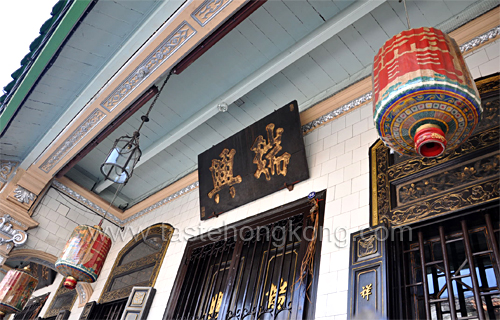 Taking a closer look, you shall soon notice that Melaka is banking a lot on her tourists. Although most of the buildings are well-preserved, they are mostly renovated and converted into guest-houses, restaurants, shops selling handicrafts, souvenirs, accessories, small eats, Nyonya*-styled shoes and even Peranakan* furnitures.
*Peranakan is also known as Straits-born Chinese, or more commonly Babas for men and Nyonyas for women.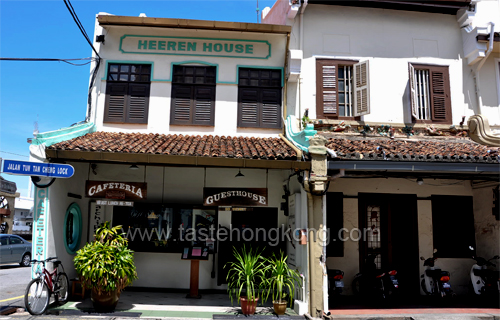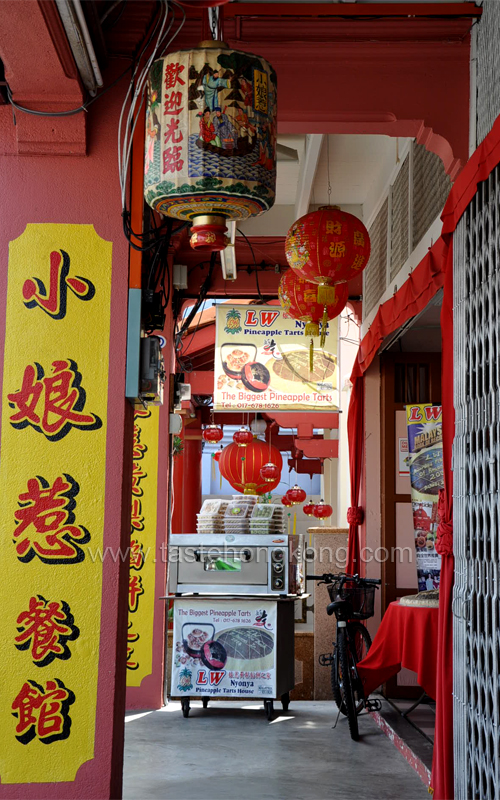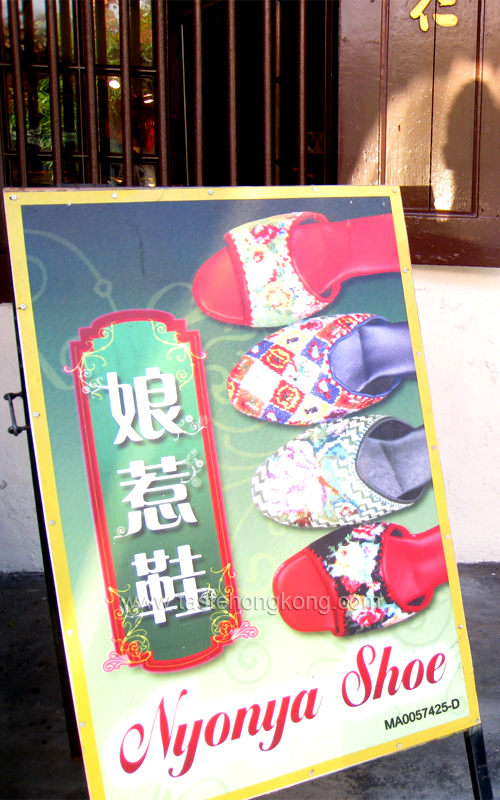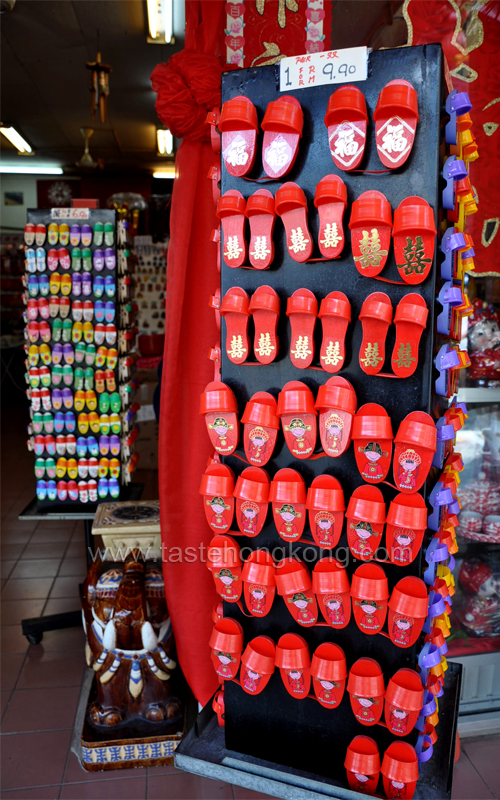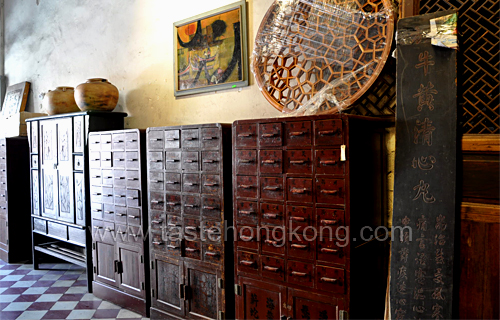 Dotted among those tourist spots, you may also find temples and clan houses that again spell the Chinese culture. We visited one of the temples that was built in the mid 19th century, and met another group of young tourists, who were actually students but looked different in their ethnic background.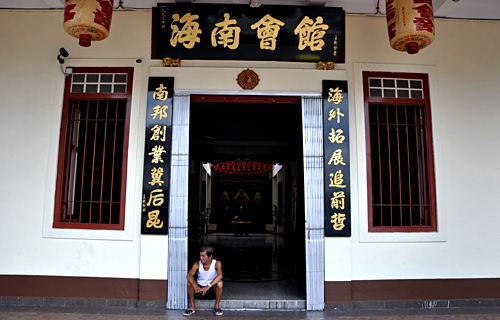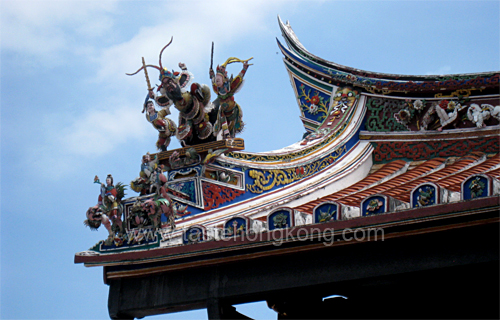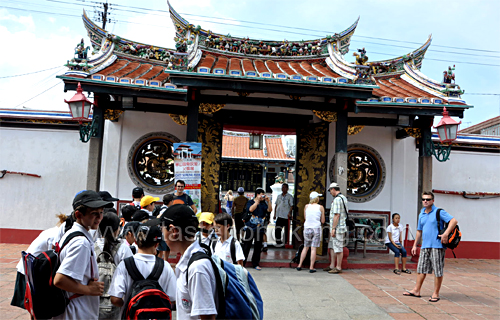 Shopping in Chinatown actually doesn't have to be restricted to artifacts. I regret that I have not brought one of these back. But if you were there next time, and you are environment-friendly, get these aged angled gourds to work for you in the kitchen. They are not only as good as the kitchen sponges but also carry no chemical substances because they are just the fibrous interior of aged angled gourds. Yet they are durable and were once very popular among our elder generation.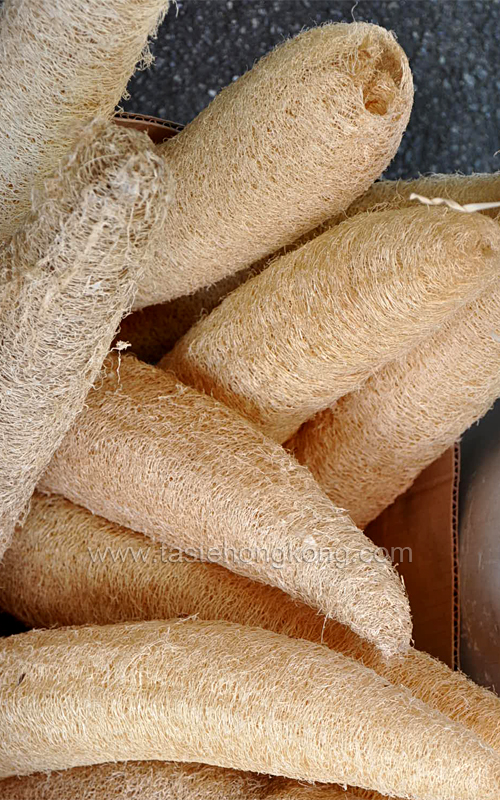 Taking a Break
Having seen much of the Eastern legacy, we instinctively chose to take a break in a cafe painted in yellow and green. Only after nourished by a coconut drink, swallowed half a sandwich and strolled around, I discovered that she had once been awarded the best cafe and bistro in Melaka. This is she, Geographer Cafe.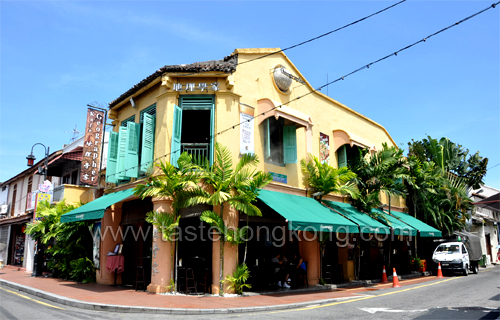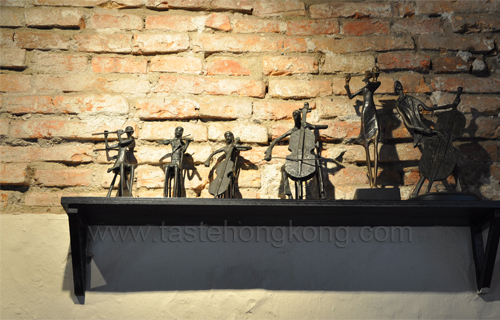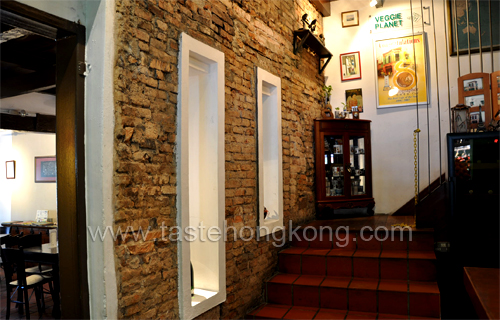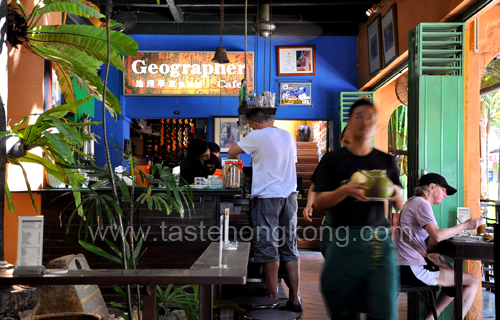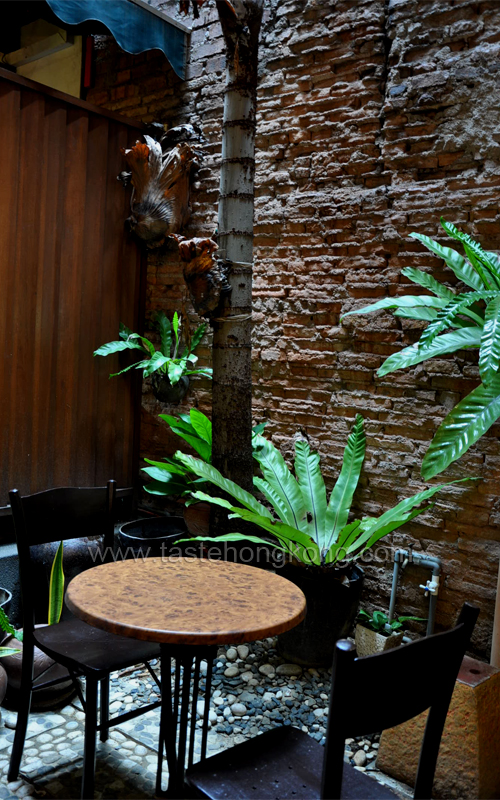 Boat Tour
Leaving the Chinatown on the western side of the river, we moved ourselves again on foot to the jetty behind the Maritime Museum where we took a boat tour. In that 45-minute ride, I was most interested in seeing a Malay village with old and new houses, some of which even built like a bungalow and came with courtyards. To me, although the site did not too resemble Amsterdam, the tour was a relaxing one probably also due to the fact that the boat was less than half-full.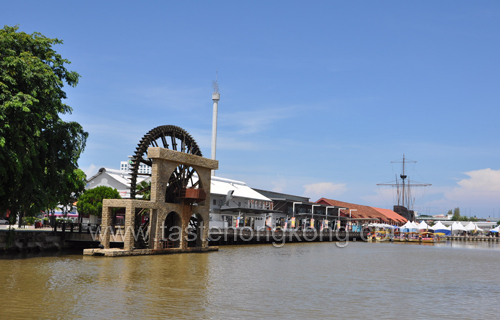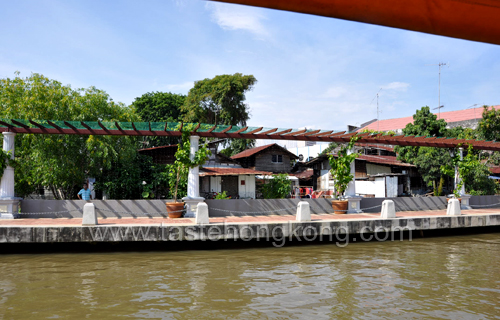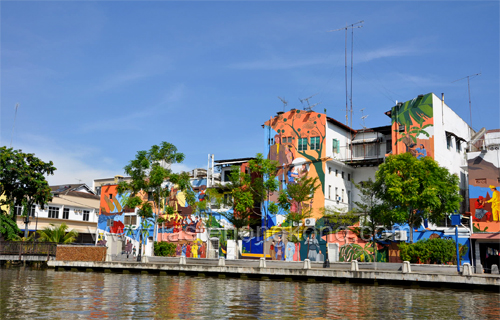 Goodbye Melaka! Unlike some of the guide books hinted, we easily got a taxi near the Dutch Square and returned to Melaka Sentral (the bus station) in just 5 minutes; where we waited for the next coach to Kuala Lumpur. And just a day later, we flied back to Hong Kong.
Would I be back for this UNESCO World Heritage city again? I would, if staying overnight during weekend is possible, when we could find chances to join the crowds and enjoy a meal of Nyonya cuisine.
To get immediate updates and new recipes from my blog, you may also SUBSCRIBE them via RSS feeds. See you there.