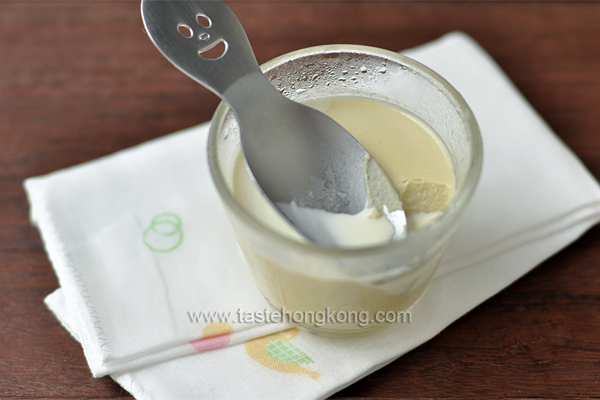 Apart from being flourless, this pudding is also starch-free and eggless, having only milk, cream, sugar, gelatine and a popular Japanese ingredient, matcha.

I make the pudding with double-boiling method, more or less like a bain-marie, mainly because it is practically fool-proof and also makes things easier to clean.
Plus, as a lover for a smoother and silkier pudding, I took one more step after preparing the mixture – strain it – the same way I did for a smooth steamed eggs.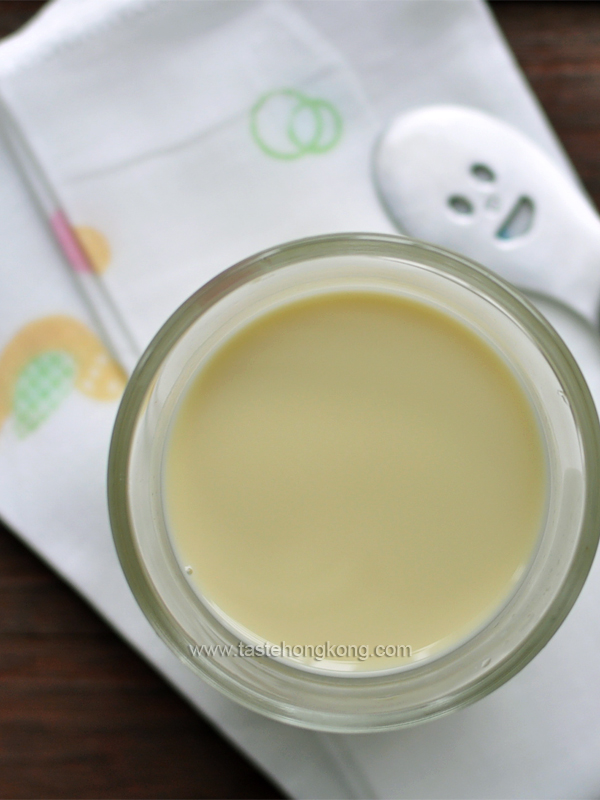 The pudding is nice on its own or served with a dash of cream or milk. I also wish I had a dollop of sweetened red bean paste with the pudding, making it more Japanese.
Ingredients
3 tsp green tea powder (matcha), ~ 9g
3 tsp gelatine powder, ~ 9g
150ml milk
75ml whipping cream
150ml hot water
30g sugar, I used rock sugar (crushed)
1/4 cup to 1/2 cup of milk or whipping cream or sweetened red bean paste, optional
yields 4 servings, about 100ml each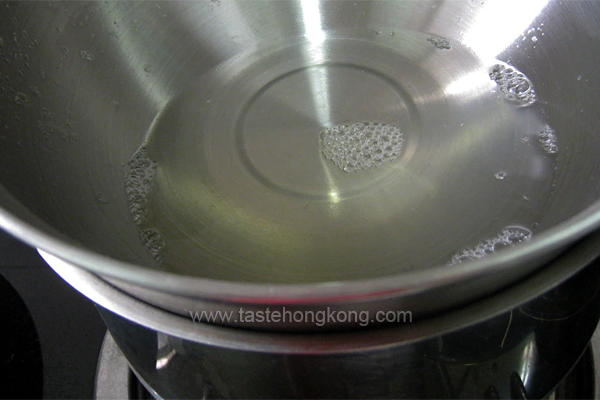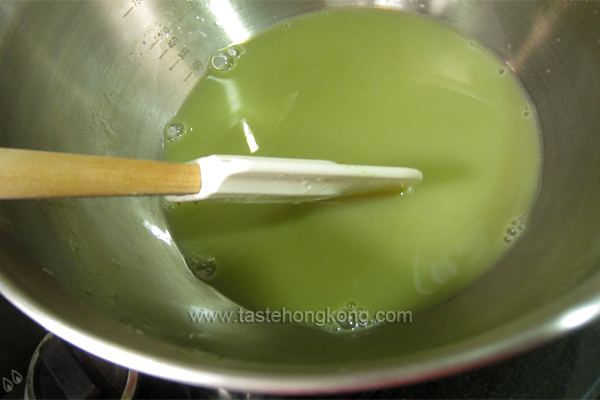 Method
Over moderate heat, rest a stainless steel mixing bowl over a pot with simmering water – similar to a bain marie.
Put gelatine powder and hot water in the mixing bowl, whisking to dissolve. Then add rock sugar and green tea, again stirring constantly until all are dissolved.
Remove from heat. Stir in green tea, milk and whipping cream; mix well (you may sample the sweetness here) and strain the mixture.
Pour the pudding mixture into moulds, cups, or glasses.
Let cool, and store in fridge for about 2 hours, or until the puddings are solidify.
Serve cold, topped with milk, or whipping cream, or dash of sweetened red bean paste.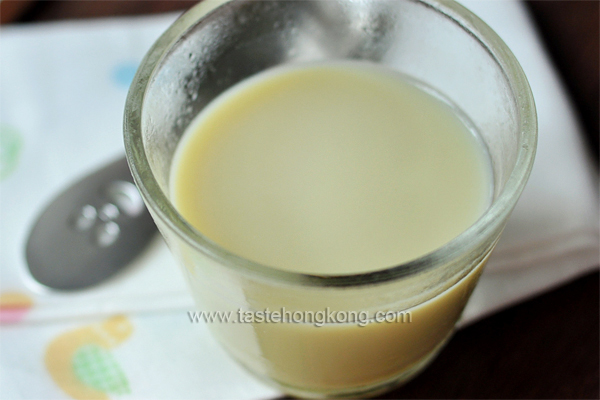 Enjoy!
To get immediate updates and new recipes from my blog, you may also SUBSCRIBE them via RSS feeds. See you there.