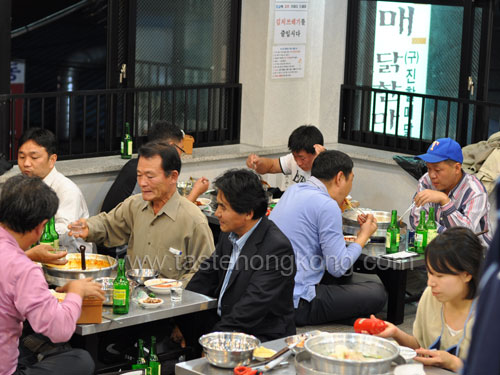 A Dinner in Dongdaemun Market
It was not yet 6pm and both of our tummies (husband and I) had not shouted for foods. The best thing was we were still in good shape though after the three and a half hour flight from Hong Kong to Seoul. So first decision was, we should have the luxury to travel on our feet a bit farther for dinner.

Leaving our hotel at Dongdaemun Stadium and heading to the north for about 10 minutes, we crossed Cheonggyecheon, the three-mile stream bisecting the core part of Seoul, and arrived at the outskirt of the Dongdaemun (Great East Gate) Market.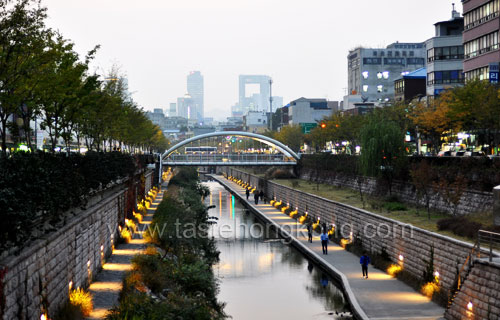 We were then led by neon lights and limited English signage to enter one of the food streets, seemingly the main food street in the Market, and attracted to a dinning house which appeared to be the most popular.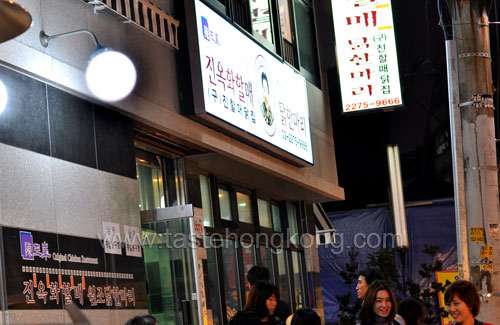 Speaking no Korean, I show up two fingers to the waitress standing near the entrance. Immediately, that gesture triggered her response, she nodded and took us upstairs where first came to our sights were rows of low tables (top picture). Without asking and any hesitation, the lady seated us to the other side with regular dinning chairs. Apparently, we looked foreign.
Then, looked like all came by default (as we had not ordered yet) another waitress brought to us one whole chicken in a basin of soup together with a tray containing a scissor, a tong, a small plate of grated garlic, one dish each of kimchi and Korean rice cake. The soup was then heated up on a built-in table stove.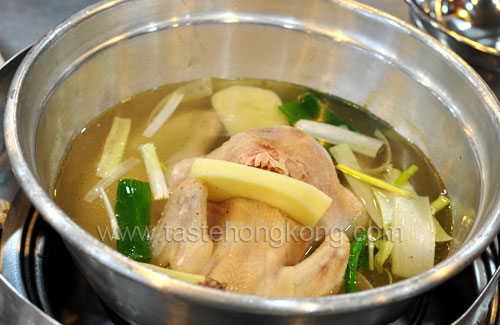 And there were many bottles of sauces already sitting on the table.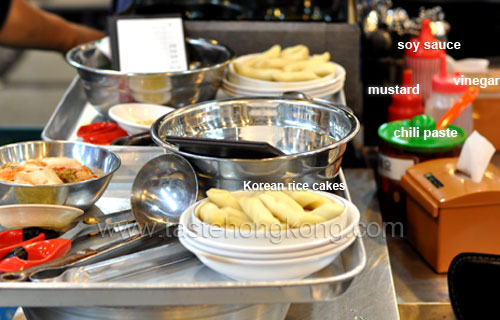 Excuse me for not picturing the details as we were pretty engaged with our dinner but I am going to put down below how we had enjoyed the dinner. Probably this warm meal (actually became a hot one toward the end) could easily be adapted for cooking in our kitchens and good to be served particularly during cold season.
We had in the soup:
One whole chicken
Meat broth
Cabbage kimchi
One sprig of leek, sliced
One potato, peeled and sliced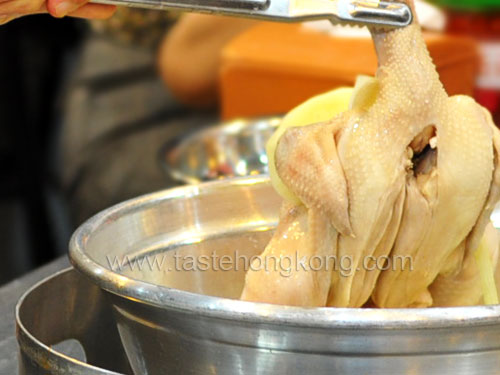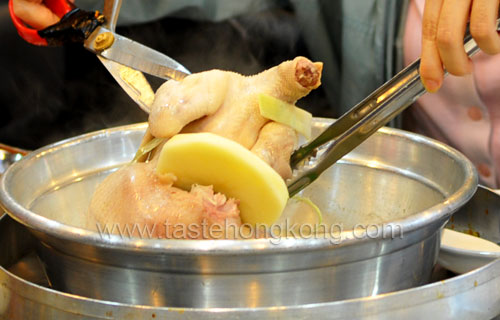 While the soup was boiling, we added in the kimchi, grated garlic, Korean rice cakes and cut up the chicken. Probably, the chicken was processed before (I am not only saying that it was cleaned and with giblets removed but seemed that it had already been cooked or steamed somehow) thereby scissoring it into chunks and pieces was fairly easy. Next, just fun and simple, we prepared a dipping sauce according to our own preference by mixing with what were available on the table:
Korean chili paste
Mustard
White vinegar
Soy sauce
Shortly after the soup was boiled for about five minutes, the chicken and rice cakes were done. We then enjoyed them with our self-mixed dipping sauce. Be honest with you, those pieces of chickens were good, but what made me missed the dinner was the rice cakes. They had just taken on the flavors of all other ingredients!
Although I have got no record of their address in English, there was one logo I could read inside the shop, that is, 'Jin Ok Hwa Orignal Chicken Restaurant'.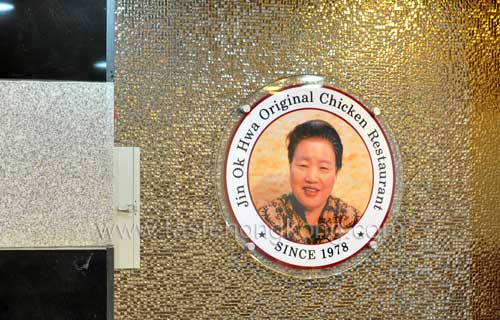 To confess, we knew how to deal with the chicken and the sauces was simply because we had once tried such a meal in Seoul before. Yet this was the first time we took a picture on the gate of Dongdaemun Market at night.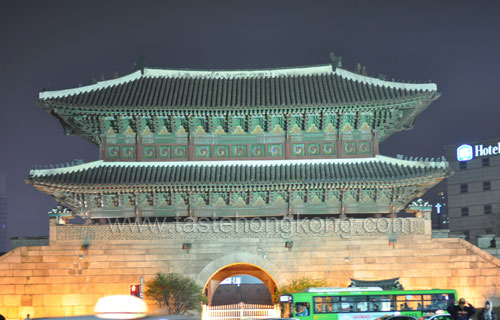 To get immediate updates and new recipes from my blog, you may also SUBSCRIBE them via RSS feeds. See you there.