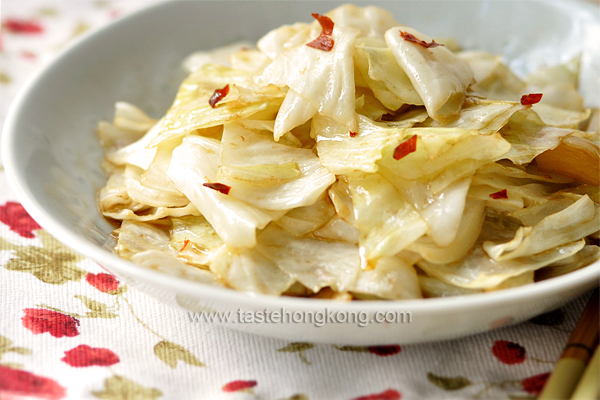 It tastes like a pickle but requires no waiting. Perhaps I should have called this a fast, warm pickle.

Compare to pickled cabbage, which is basically crisp, this quick version is relatively soft. I cooked it like Chinese vegetable stir-fries, simple ones to be specific. In a well-heated wok, the spices were sautéed in oil to fragrant, and were then assembled with the cabbage, completing in a minute or two. What makes the difference is that we have a hot and sour sauce to cook together with this cabbage dish.
Peppercorns, dried chilies, and vinegar are the very common ingredients in making hot and sour dishes of Sichuan. If I were to replicate the taste of the original recipe, I believe I have to double the use of oil and even triple the amount of chilies. To admit, mine here is less Sichuan.
Although this is a mild version, still, I would not recommend eating too much of it in one single meal because this is fairly sour (even more concentrated than the hot and sour soup). Hubby and I shared this Hot and Sour Cabbage and two other dishes in our meal.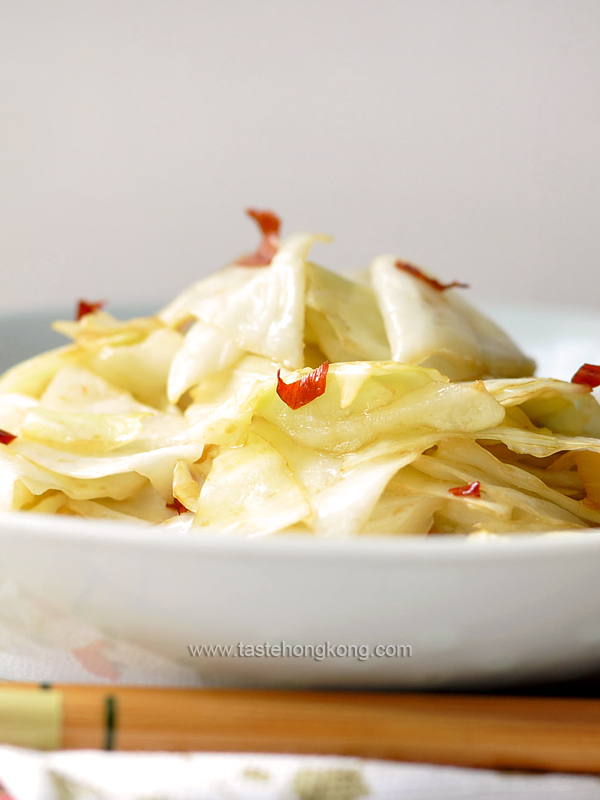 Ingredients
200g cabbage
1 tsp Sichuan peppercorns
3 cloves garlic, crushed
2 dried red chilies, seeded and coarsely chopped
2 sprigs spring onion, sectioned
1 tsp cooking wine
Sauce
1 1/2 tsp rice vinegar
1/2 tsp black vinegar
1/2 tsp soy sauce
1 1/2 tsp sugar
1/2 tsp salt, or to taste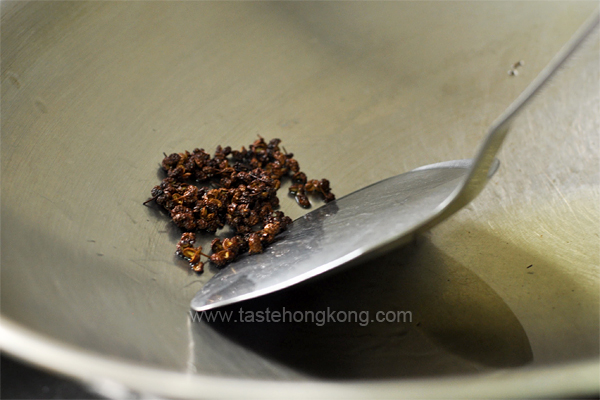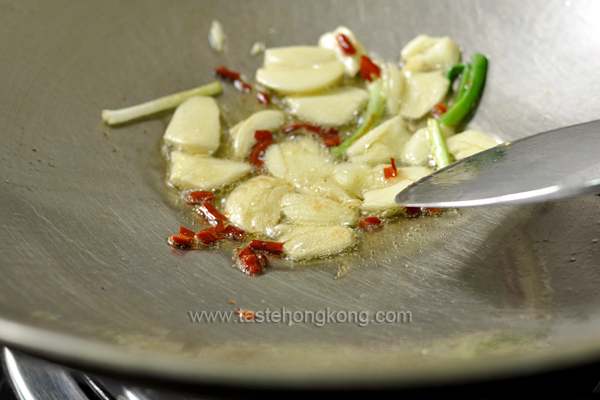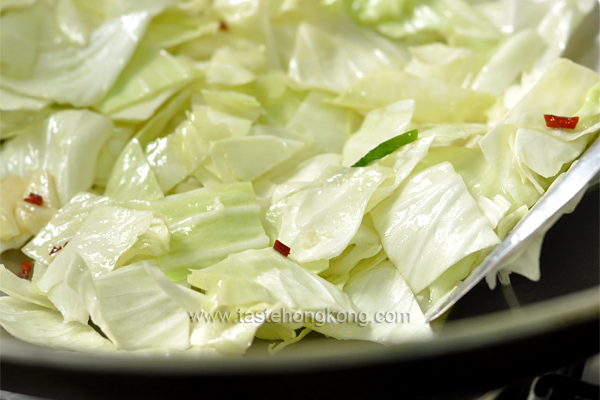 Method
Wash cabbage and drain dry. Cut into bite size. I actually trimmed off the hard stems before cutting.
Heat oil in wok over low to medium heat, sauté Sichuan peppercorns until fragrant but not burning. Discard peppercorn; keep oil in wok.
Switch to high heat, sauté garlic, chili, and spring onion, then toss in cabbage. Swirl in the cooking wine on edges of wok near the vegetable.
Mix well and pour in sauce. Assemble well with cabbage and cook until it is just softened, one to two minutes. If the sauce dried up too fast, add one to two spoons of water to let the cabbage cook through.
Serve hot, enjoy!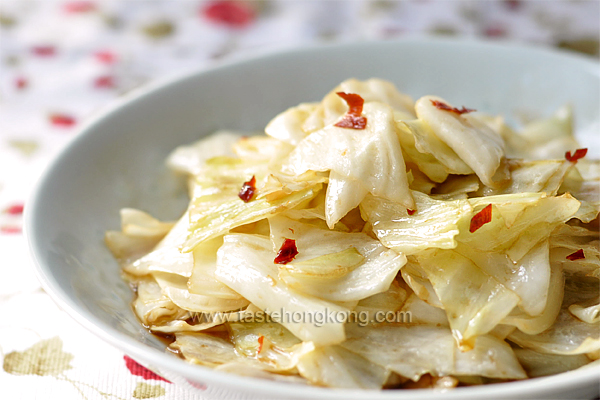 Note:
I removed the sautéd peppercorn from oil before proceeding to other steps so that the dish would be free from grainy bite. It is up to you whether or not to exclude it during the stir-frying.
You may also replace the black vinegar all by rice vinegar. With black vinegar, I have a very subtle flavor added to the dish in addition to the sourness. You may actually regulate the amount of sugar, vinegar and salt to suit your own taste.
To get immediate updates and new recipes from my blog, you may also SUBSCRIBE them via RSS feeds. See you there.