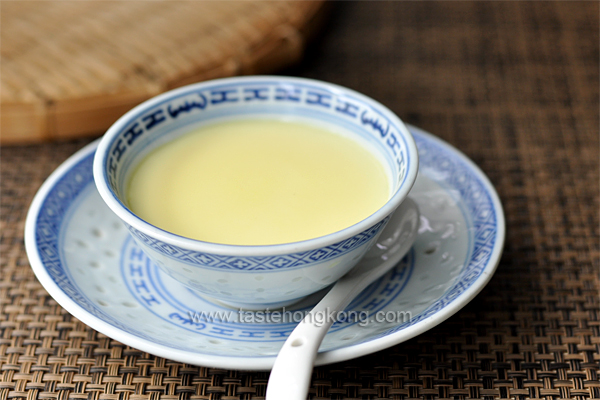 Still with me after my absence? I hope so …
I also hope this simple, comfort dessert will cheer you up, which is also what I intend to do for myself.

Called 燉蛋 though, which means double-boiled eggs, it does not live up to its Chinese name. Because double boiling essentially is a cooking method that takes hours, but this unpretentious dessert can be prepared in minutes, almost the same way as savory steamed eggs.
As far as I know, habitually, savory versions are usually termed as steamed, whereas, sweet ones, double-boiled.
Like the savory version, if properly steamed, this sweet egg pudding should have a silky texture resembling soft tofu. The steps (photos here) are as simple as mixing beaten eggs with milk to the right consistency, sieving the mixture to remove bubbles, plus steaming with appropriate heat and timing. And there you are yielding a velvety smooth pudding.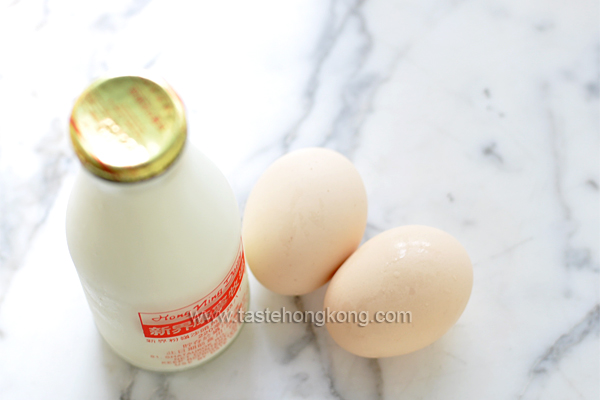 Steaming two ways
Using low or medium heat, the pudding may result in a smooth texture, just check out the steps below for the right timing.
In dessert houses, this is often labeled as a 'dessert for beauty' 養顏甜品. Have it homemade, I find it good enough to be enjoyed as an ordinary sweet treat and a bit more satisfying by way of using organic ingredients.
You may make this in bowls or in cups (I used coffee cups last time) as long as they are steam-proof.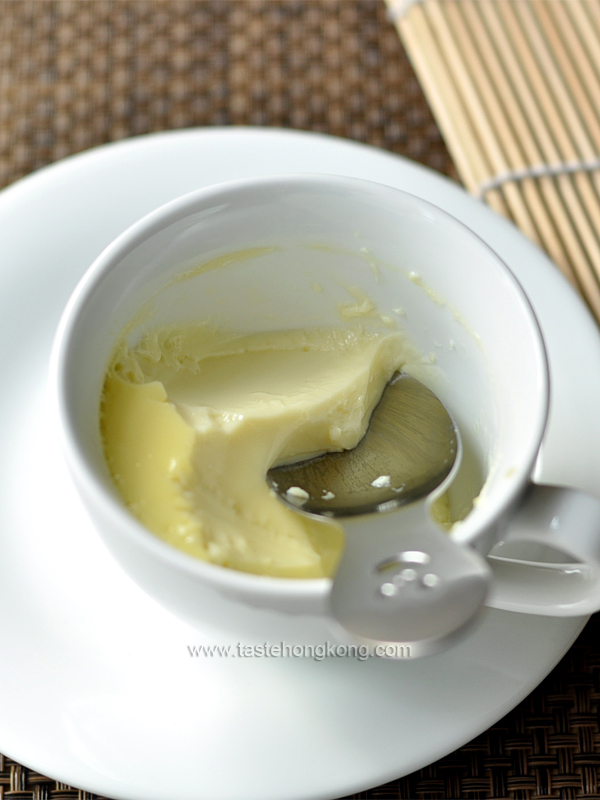 Ingredients
250ml organic fresh milk
30g sugar (I used raw rock sugar; crush it into smaller pieces if required)
2 organic eggs
yields 2 servings (about 2/3 measuring cup each)
Method
Heat milk in pan over moderate heat and dissolve sugar in it (or use bran-marie method). Let cool.
Beat eggs, mix in sweetened cooled milk. Strain the mixture through a sieve to remove foams.
Set up rack securely over water for steaming (suggest that you read this method and tip if you are new to steaming eggs). You may also use a steamer than a rack.
Cover, bring water to a boil over high heat. Meanwhile, gently pour egg mixture into each bowl or cup to avoid creating any foams or bubbles. Cover each bowl or cup tightly with foil.
On low heat
Steam for about 15 minutes.
On medium heat
Steam for about 3 minutes, turn off heat keeping the lid on, and wait for another 15 minutes.
If you are new to steaming eggs or you want to experiment whether your heat source perform more or less the way as here, consider halving this recipe and see how it turns out. Besides, you may also adjust the amount of milk and sugar to your desired consistency and liking.
Uncover, and check if the eggs are coagulated by gently shaking the bowl.
You may choose to cool down the pudding and chill it in fridge. Frankly, I often bias on serving it hot.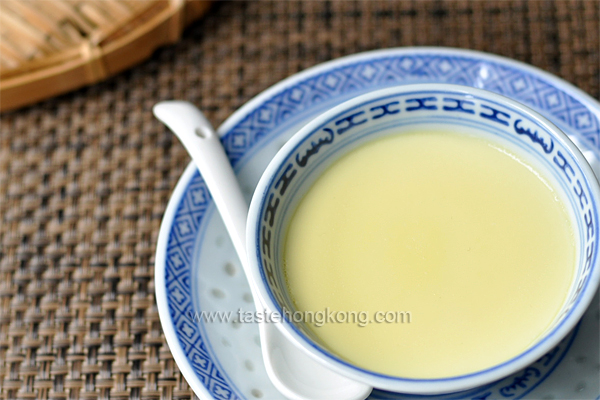 Enjoy!
To get immediate updates and new recipes from my blog, you may also SUBSCRIBE them via RSS feeds. See you there.