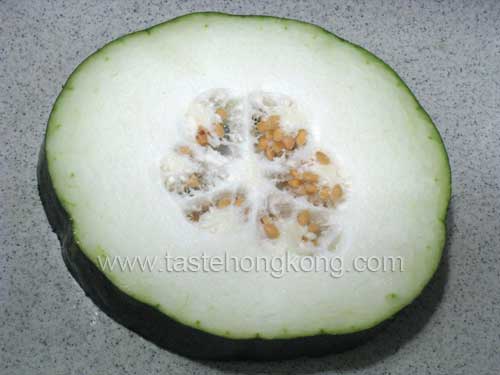 Winter melons are usually huge in size weighing more than 10kg each, but we may often buy them in chunks or slices from the markets.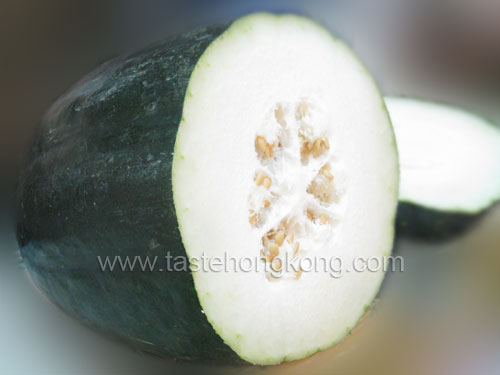 Choose melons that look white and crisp; do not attempt to store them as their flesh deteriorates once they has been cut. Contrary to its name, winter melon is best found in Hong Kong during summer, though it is also available in other seasons. On the green skin of some species, there is a layer of snowy white coating, thus their name. To prepare, cut away the hard green peel, remove seeds and coarse fibers from the centre. Since it is very juicy and slightly bland, winter melon is widely used in soups with flavourful ingredietns like ham, prawns, dried scallops and Chinese mushrooms. At restaurants, chefs often half melons and use them as giant soup bowls particularly during banquets.
To get immediate updates and new recipes from my blog, you may also SUBSCRIBE them via RSS feeds. See you there.
Recipe(s) Mentioned Winter Melon: