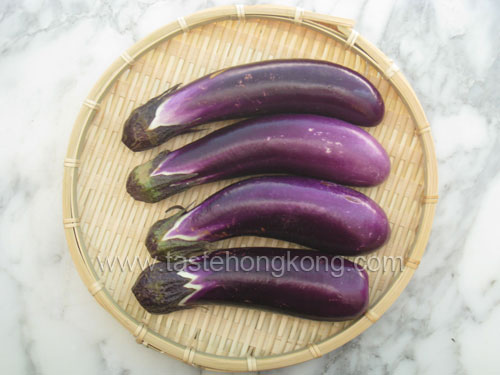 Eggplants, also called aubergines, come in a multitude of shapes, sizes, and colors. It is said that eggplants have a longer history in Asia, from where they were brought to the Europe in the Middle Ages.

In Hong Kong, we are more likely to see ones that are slender, glossy and purple from China. But some supermarkets here also import different varieties from other regions, namely the oval, dark purple aubergines which look rather like large eggs from the West; the small ivory white, tabular from Japan; and the pea-sized variety from Thailand, which could usually be found in the Thai curries in one whole piece.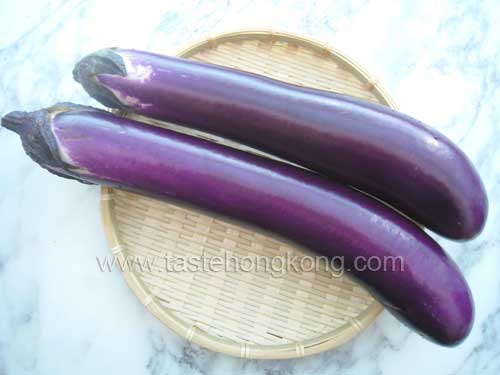 Whichever the variety, do choose eggplants that are firm, shinny and heavy for its size. Since they tend to absorb large amount of oil when frying, salting the eggplants before cooking is advised.
Salting eggplants
Simply cut eggplants into the shape required; sprinkle with salt and leave them to stand in a colander for about 30 minutes. Then rinse well and pat dry. This would also prevent the flesh of eggplants from turning rusty as they will be oxidized after cut. For storage, wrap tight and store in fridge for no more than a week.
To get immediate updates and new recipes from my blog, you may also SUBSCRIBE them via RSS feeds. See you there.
Recipe(s) Mentioned Eggplant: