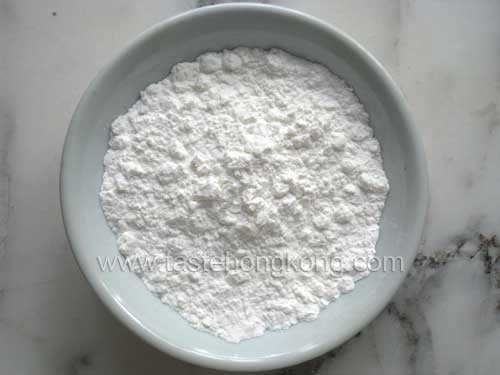 Corn Starch is usually used as thickener and sometimes for making cakes, sealing wontons, etc.

When used as thickener, it should be first dissolved in cold water or liquid such as chicken broth in the ratio of 1:2. Bind the corn starch mixture toward the end of cooking, allowing it to be stirred or mixed well with all the ingredients for about 30 seconds. If the mixture is sat for quite a while and settled, stir it well again to achieve a smooth milky appearance before incorporate it into the dish. The corn starch, as a thickener, will give a sheen and add suppleness to the sauce. If used as part of a marinade, corn starch coats ingredients and give them a velvety texture. It can also be used to coat foods and seal their tastes and juiciness during deep-frying.
To get immediate updates and new recipes from my blog, you may also SUBSCRIBE them via RSS feeds. See you there.